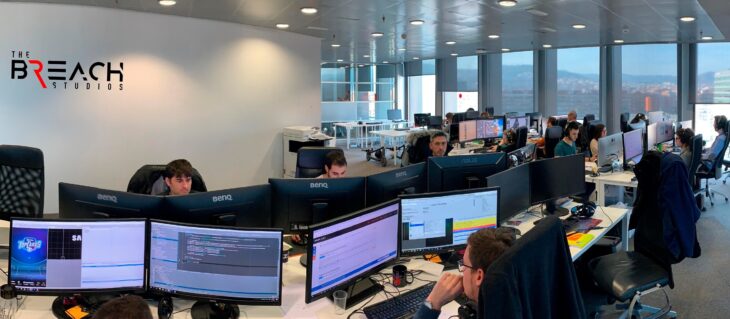 The investment arm of developer and publisher My.Games, My.Games Venture Captial, has announced that it will be investing €3.5 million ($4.1 million) in The Breach Studios, a game developer.
This investment is part of a wider plan at My.Games. This plan will see the company grow with new locations around the world, including The Breach Studios. This is a partnership that both companies will benefit from, and one they're both probably celebrating.
The Breach Studios' Co-Founder and Chief Technical Officer Jordi Guerrero explained that out of all the potential investment opportunities that have been presented, My.Games was the first company to ask about its products and ideas before moving forward. It might not sound novel, but it shows that My.Games is serious about the investment, and wants more than just an explosion in growth.
He added that My.Games has a lot of experience in the co-op shooter genre, and The Breach Studios is keen to bring new experiences to tit and really mix things up like no other developer has before. This investment should be the key to that drive.
The Breach Studios is based in Barcelona, and was founded in 2018. The company was founded by various developers who have previously worked with Ubisoft, Take-Two, and Gameloft. Now, the developer is working on an unannounced co-op shooter game that sounds as if there are big ambitions for it.
The co-op shooter genre is one that's stagnating. While Back 4 Blood is launching this year and will go some way to bringing it back to life, it's still very close to the last big game the genre saw, Left 4 Dead.
Titles such as World War Z and Aliens: Fireteam Elite are adding more value to the genre, but they're far and few between. With this investment, The Breach Studios could make a real impact in a genre where there's little competition when it comes to new ideas that will revolutionize what people know. That much has already been proven in the games that have launched this year, bringing concepts to life that it was never thought would fit.