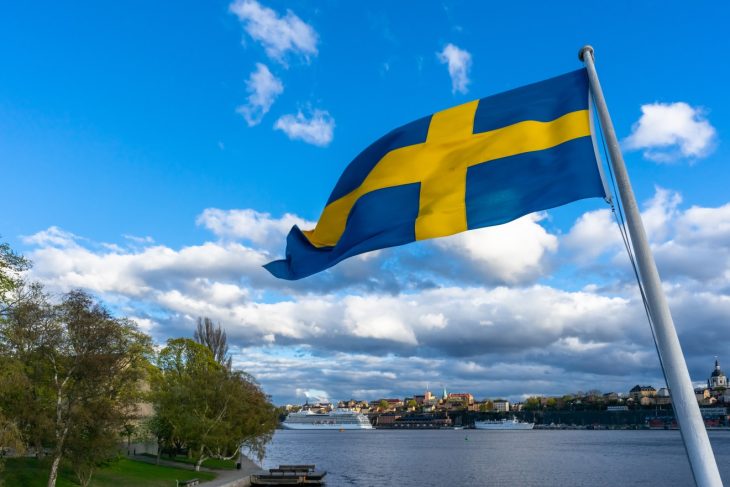 In 2022, earnings made by game companies in Sweden increased by more than 12% and reached a whopping €3.1 billion in revenue. During this time, the number of people working in the Swedish gaming sector also increased by 6% to 8,445 employees.
Along with domestic and international sales combined, the overall revenue figure produced by Swedish gaming companies in 2022 worldwide was an impressive €8.1 billion, which is roughly a 38% rise from the year before. €3.5 billion of this total was generated by the Embracer Group, making them the current industry leader in Sweden.
These figures mark a steady increase in gaming in Sweden in recent years. By the end of 2022, there were over 900 active companies in the country, which is a growth of 19% compared to 2021. Of all these 900+ organizations, nearly half were registered in the last 5 years, while 104 were started last year alone.
In somewhat of a surprise, around half of these enterprises were solo operations. Despite the growing market, large companies with 250 or more employees only make up around 1% of the trade in Sweden.
The largest grossing companies for domestic earnings in 2022 included companies most gamers would probably recognize. King, the mobile game developer behind games like Candy Crush and Farm Heroes, reported revenue of €598 million. Minecraft mogul Mojang netted €516 million, while Paradox Interactive ended the year strong with €187 million in revenue.
Recent employment figures in the sector are also strong with over 500 new full-time roles having been created in 2022. Despite this strong number, it was actually lower than that of the year before. This has been attributed to a major skills shortage accompanied by the fact that not many game developers graduated from Sweden's academies recently. As a result, this has left employers recruiting a large part of their staff from other countries.
French video game publisher Ubisoft remains Sweden's largest employer, with 850 workers currently on its books. EA DICE is Sweden's number two company with 696 staff members, while King is third with 621 employees.
Sweden is known as one of the best countries in the world when it comes to equality and this is also reflected in the stats. Nearly 25% of employees in the gaming sector in Sweden in 2022 were women. Currently, women hold 1,977 positions in Sweden's gaming industry, which is also a slight increase compared to the year before.
In 2022, 44% of overall new employees in the sector were women, not to mention the fact that, in Sweden, over 50 companies involved in the gaming space are also made up of at least 50% women.
Throughout the world currently, there are nearly 400 studios that are at least partially Swedish-owned. Over 250 of these have been obtained by Embracer Group alone, making them a major player in the industry right now.