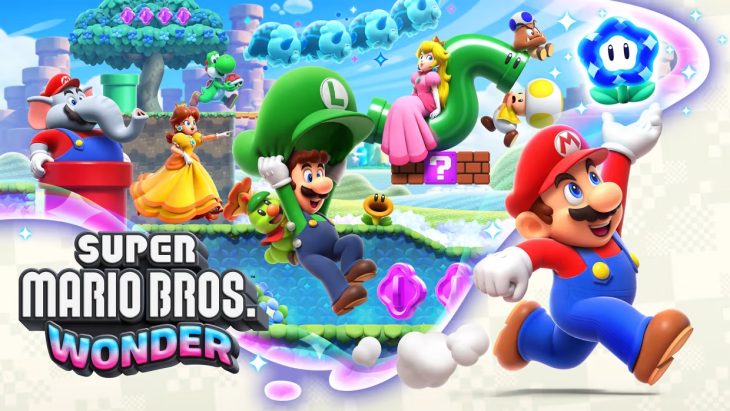 The top two games of the week are the same, but they switch places. Super Mario Bros. Wonder beat Spider-Man 2 in week 2 sales by having a smaller drop, 55% compared to 69%. Each is still in the top five for largest launches of the year, though Spider-Man is No. 4 and Super Mario Bros. Wonder is No. 5.
EA Sports FC 24 remains in third while Assassins' Creed: Mirage is No. 5 after a 25% decrease in sales. The new release Metal Gear Solid: Master Collection Vol. 1 rounds out the top five with a strong debut, landing in 4th place.
The other new release in the top 10 is EA Sports UFC 5, which debuts at the 7th place. The final two new releases of the week, Barbie Dreamhouse Adventures and Just Dance 2024, missed the top 10.
Perennial sellers that remain in the top ten include Mario Kart 8 Deluxe, remaining at number 6; Hogwarts Legacy, still at number 8. Then Nintendo Switch Sports and Minecraft for the Nintendo Switch at No. 9 and No. 10, respectively, swapping places from last week.
Two titles fell out of the top ten from last week, Sonics Superstars going from number 4 to 15 with a 72% decrease in sales, while The Legend of Zelda: Tears of the Kingdom had a 9% increase but fell to the 17th place.
Sales promotions, which will start to ramp up as the Holidays approach, are responsible for Dead Island 2's massive 309% sales increase, but other titles that benefited from discounts to re-enter the charts include Sonic Origins Plus, Red Dead Redemption 2, Gotham Knights, and Teenage Mutant Ninja Turtles: Shredder's Revenge.
There's only one more week of sales to report before Microsoft's latest Call of Duty release drops on Nove 10, and it is already projected to take the top spot.
Below are the best-selling boxed video games in the UK for the week ending October 28, 2023.