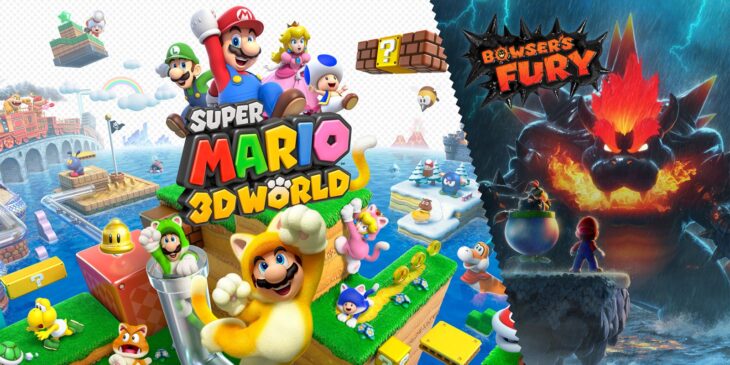 For the second consecutive week, Super Mario 3D World + Bowser's Fury has managed to hold the top spot in the UK best-selling game chart.
The game's sales dropped by 61 percent week-on-week, though this is still a good result for a triple-A release in its second week on the market. Adding in that this is a Switch exclusive makes the number seem even more reasonable.
Year-to-date, this game is currently the best-selling so far. As a remake of a beloved Wii U title, it already has an established fan base, as well as thousands of eager Switch fans who have wanted to play it for so long now.
Retaining this spot for another week wasn't easy for the game. EA dropped the price of FIFA 21, causing a spike in sales of 140 percent for boxed units only the week before this period. That spike has continued into this week though, adding a further 59 percent to the sales surge.
Over the past couple of weeks, there has been a lack of available Switch hardware stock. However, that has been remedied now, causing Mario Kart 8 Deluxe units to fly off the shelves. The game is up by two places to third this week, with sales up by 19 percent.
Animal Crossing: New Horizons has fallen to its lowest position so far for 2021. The game is in fourth place this week, having seen a drop in sales of 4 percent week-on-week.
Call of Duty: Black Ops Cold War is in fifth this week. It moved up one place thanks to a 9 percent increase in sales. This could be down to the announcement and detail reveals for the game's second season.
There are very few new games coming along in the next month or so to rock the charts. The only notable entries will be Bravely Default 2 for Nintendo Switch, as well as Monster Hunter Rise. No big PS5 and Xbox Series X/S games will arrive until May though, with Resident Evil Village and Deathloop.
It's thought that retail sales will see a decline, with cheaper discounted games rising up for the next few weeks.
The top ten best-selling games in the UK for the week ending February 20, 2021 were as follows.