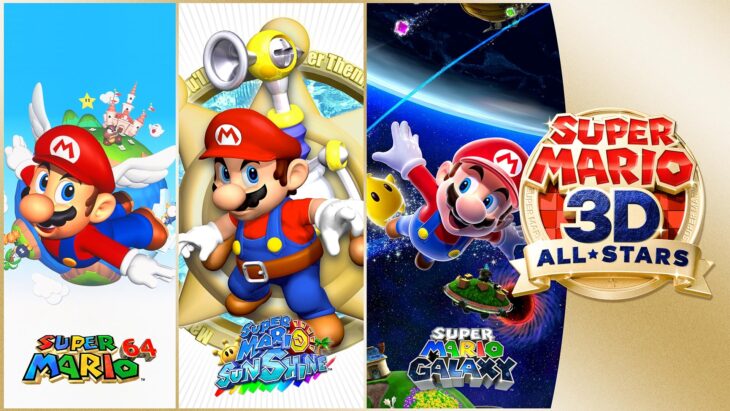 In Japan, Super Mario 3D All-Stars was the best-selling game in September 2020, beating a number of other strong releases such as Marvel's Avengers.
This is according to numbers published by Famitsu. It shows that the bundle packaging together Super Mario 64, Super Mario Sunshine, and Super Mario Galaxy is firmly at the top of the month's chart. Part of this is down to Mario's popularity, but also the fact that it's the 35th anniversary for Nintendo's larger than life plumber.
Ring Fit Adventure, despite stock issues affecting sales earlier in the year, sits in second place in the chart this month. The game is still one of the best forms of indoor entertainment available, especially to those with a Nintendo Switch.
In third comes Animal Crossing: New Horizons. The game's sales have dropped off slightly over the month with a lack of updates, but towards the start of October the Halloween update sparked a renewed interest once more.
Even though Marvel's Avengers had a two week lead on the Mario bundle, it's sold five times less, and currently sits in fourth place.
The only new entry for the chart was eFootball PES 2021 Season Update. The game placed seventh in the chart. This is Konami's alternative to a brand new entry in the series, which they have opted for in order to allow the developers time to create a truly next-gen title for the next game in the series.
79.2 percent of all games sold in Japan for the month were for the Nintendo Switch, an increase on August's numbers, though the numbers dropped month-on-month. The PlayStation 4 was the second biggest platform, with 20 percent of all games sold for it.
The Switch and Switch Lite made up 94 percent of all hardware sold for the month. The original model made up 60 percent in itself. The console's total sales now stand at 15 million in total for the region. It's thought that news of Nintendo ending 3DS production has, in part, caused this spark in sales.
Nintendo generated more revenues than any other publisher in Japan for the tenth consecutive month. The company accounted for 58.8 percent of all money spent in September 2020.
Marvel's Avengers gave Square Enix an advantage for the month, pushing them up to be the second biggest publisher for the month, up from seventh in August. With the launch of NBA 2K21, 2K Games re-entered the chart for the first time in ten months at eighth place.
The games market in Japan was valued at 18.14 billion Yen ($171.2 million), for September 2020. This is down by 44.8 percent year-on-year.
It's thought that this is caused by a drop in hardware sales of 48.7 percent year-on-year. Sales totalled 9.07 billion Yen ($85.6 million). Software sales were also down at 9.06 billion Yen ($85.5 million), which is a drop of 40.2 percent.
Famitsu does note that this is a harsh month for comparisons though. The Switch Lite launched in September 2019, which gives 2019 a huge advantage over 2020, when no new Switch consoles are launching. There's also a lack of major releases, while in 2019 Monster Hunter World Iceborne Master Edition and Dragon Quest XI S; Echoes of an Elusive Age launched.