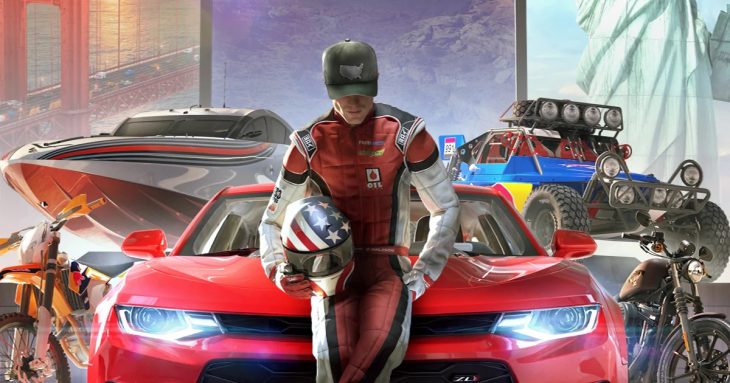 The latest GSD chart that contains digital sales data for the EMEA region has been released. The chart shows the massive impact the recent Steam Summer Sale had on game sales, pushing a huge number of PC games into the top 20.
Last week six out of the top ten games in the digital weekly sales chart were PC titles, again showing the impact of the Steam Summer Sale. Rising by 131 places to first, Grand Theft Auto 5 was the most downloaded game for PC for the week. The PC version of The Division also stormed past the competition, rising 923 places to come fifth in the chart. Just Cause 3 rose to sixth, a total of 1,868 places up, and Dark Souls 3 is in seventh having risen by 1,105 places.
Tom Clancy's Rainbow Six: Siege rose by a colossal 739 places to reach eighth in the chart, and finally Tomb Raider rose by 2,680 places to reach ninth. Tomb Raider has easily risen by the most impressive number of places, and it was most likely aided by both the Steam Summer Sale and recent promotion of the third game in the series.
However, the entire chart wasn't made up of PC purchases, with The Crew 2 for PlayStation 4 taking second place in the digital downloads chart. Third in the chart was FIFA 18 for PlayStation 4, with sales driven by the World Cup as the tournament comes ever closer to the finals. In fourth is Crash Bandicoot N.Sane Trilogy for Xbox One, which is proving to be the most popular version of the game on platforms outside of the PlayStation 4, now that those versions have released.
In the physical charts Nintendo have dominated, with titles such as Mario Tennis Aces, Mario Kart 8 Deluxe Edition, and Minecraft Nintendo Switch Edition making up some of the top 10. Unfortunately it's not currently possible to know how well Nintendo Switch gamers are selling on the digital front, since Nintendo aren't sharing their digital sales data.
When all data from both physical and digital sales charts are combined the impact of the Steam Summer Sale doesn't change massively. Despite it having received a poor reception at launch The Crew 2 is actually at the top of this combined chart, with Crash Bandicoot N.Sane Trilogy and FIFA 18 following close behind.
The GSD is still a work in progress and still has a number of holes when it comes to new releases. Jurassic World Evolution, for example, doesn't appear in the chart despite having sold incredibly well. As more data is brought into the chart each week it should start to reflect the market more effectively, paving the way for the future of sales charts.
1. The Crew 2 – Ubisoft
2. Crash Bandicoot N. Sane Trilogy – Activision
3. FIFA 18 – EA Sports
4. Grand Theft Auto – Rockstar
5. Mario Tennis Aces – Nintendo
6. Mario Kart 8 Deluxe – Nintendo
7. Minecraft Nintendo Switch Edition – Nintendo
8. Far Cry 5 – Ubisoft
9. Super Mario Odyssey – Nintendo
10. God of War