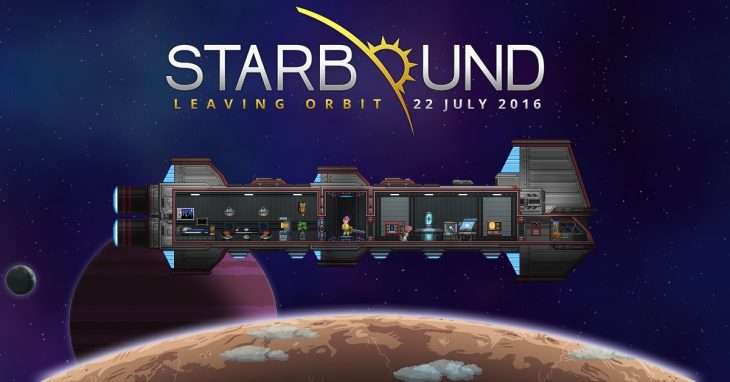 Starbound, a 2D Minecraft-like game, styled in the vain of Terraria, which features missions, quests, and hundreds of planets for players to explore, mine, and craft from. The game released as a Steam Early Access title, with A full release of Starbound 1.0 in July 2016.
The developers, Chucklefish Games, announced on the Starbound Dev blog this week that they'd hit the huge sales milestone of 2.5 million copies sold. This milestone was hit over the Christmas period, which was no doubt fueled by the always-enticing Steam Sale, during which the price of many games drop considerably. The developers are incredibly good at responding to comments on Steam whether they're complaining about bugs, complementing content, or asking for something to be added. This kind of behavior from developers is always appreciated by fans, and is surely a contributing factor in this sales milestone also.
Chucklefish Games are celebrating their fans, openly thanking them in their latest blog post. They're continuing to work on updates for the game, meaning we'll surely see it reach another sales milestone before too long. The developers are even teasing fans with upcoming content for the game with a short gif that shows a player jumping into, and controlling, a large mech. The mech looks as though it can be used for both combat and exploration, but we won't find out the details until the developers reveal more.
While Starbound has had a lot of bad press during the course of its development, with many fans agreeing that ChuckleFish Games haven't delivered on their promises, there's no denying how impressive the scope of the game is. Players begin their journey with a broken starship and a randomly generated world to teleport to. From here they must mine and craft all kinds of items and structures to eventually allow them to escape orbit and travel throughout the galaxy.
Core missions and optional quests help guide players towards their goal of galactic exploration, but there are also bosses to kill and key weapons and items to claim from them. Of course players have the choice to ignore the stars and simply build themselves a village on their starting planet, making for an entirely different, but still pleasing experience.
Related Topics:
Chucklefish Games
,
Starbound
---