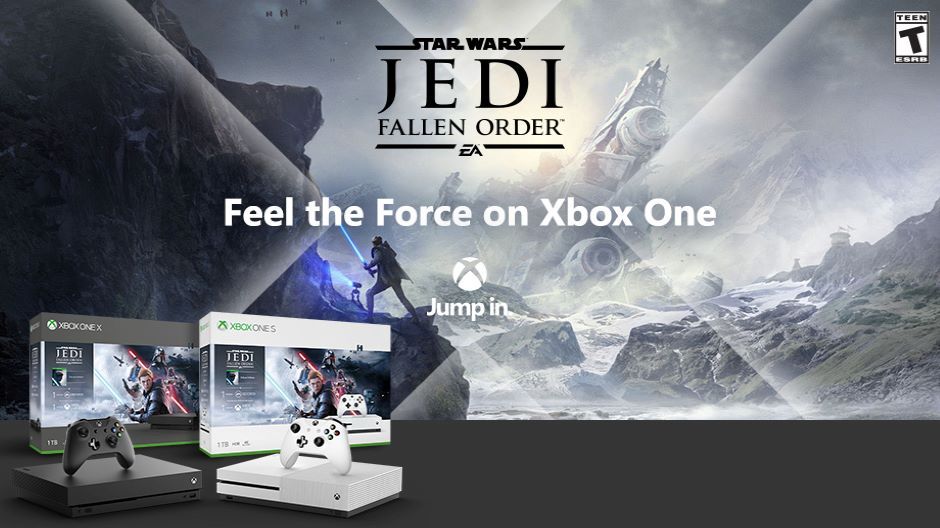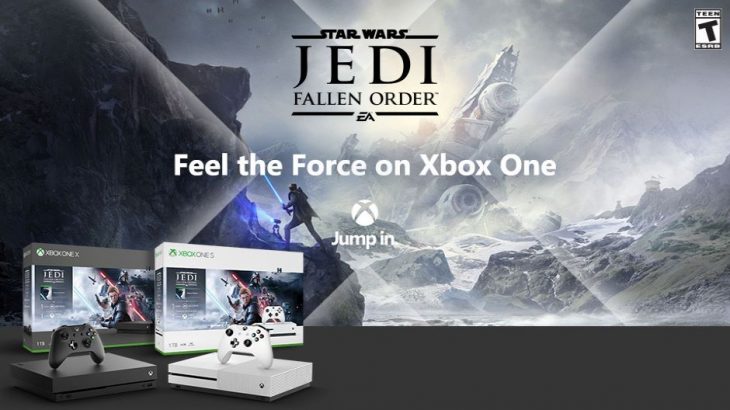 Microsoft has unveiled two new Xbox One console bundles that come with Star Wars Jedi: Fallen Order, and will launch alongside the game.
There is an Xbox One S bundle, and an Xbox One X bundle for the launch of Star Wars Jedi: Fallen Order. While the Xbox One S is the less powerful, and therefore cheaper console, the game has likely been optimised for 4K monitors, and so an Xbox One X would provide the superior gaming experience.
Both consoles have 1TB of memory and come with a download code for Star Wars Jedi: Fallen Order Deluxe Edition. The bundles also include a one-month subscription to Xbox Live Gold, Xbox Game Pass, and EA Access. The Xbox One S bundle is priced at $300, while the Xbox One X bundle will cost $500, which is understandable considering it is the more powerful console.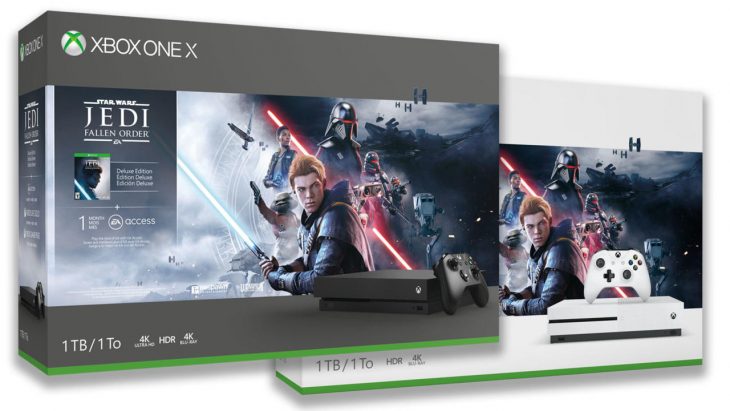 A special edition controller, the Purge Trooper Limited Edition Xbox Controller, will also be available to purchase alongside both console bundles. The controller will be available to pre-order form October 4, 2019, featuring the iconic black with red and white paint that makes the Purge Trooper so terrifying.
Both the console bundles and the controller have been announced in the wake of a brand new trailer for Star Wars Jedi: Fallen Order. The trailer shows a small amount of story, following the protagonist Cal. It seems as though Cal, a survivor of the events of Star Wars Episode 3: Revenge of the Sith, is being hunted by a dark Jedi other than Darth Vader or the Emperor. This Jedi may be a Sith, but with the long-established rule of two, it wouldn't make sense for a third Sith to exist, so this character could be a grey Jedi.
In Star Wars: Fallen Jedi Order, players will guide Cal on an as of yet unknown mission. He will delve deep into the history of the Jedi Order, uncovering secrets never explored by the franchise until now. The game promises to be an exciting addition to the franchise when it launches on the 15th of November 2019.