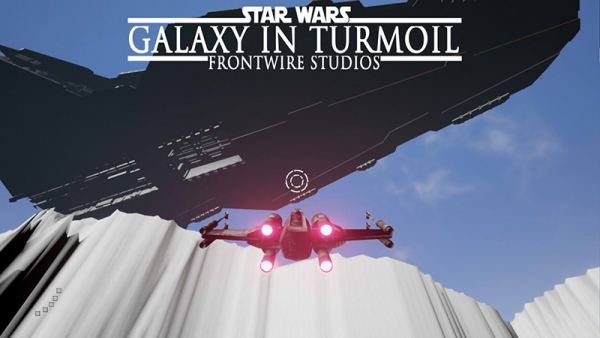 A sort-of sequel to the 2015 Star Wars shooter, Star Wars Battlefront 2, is currently in development by a young studio, and is now planned to be released on Steam.
The game, to be titled Galaxy in Turmoil is being developed by Frontwire Studios, which has just revealed that they have signed an official deal with Steam owner Valve to be able to distribute their game on the PC gaming platform. This announcement followed a long period of doubts as to the legality of their use of the Star Wars IP.
Tony Romanelli, the president of Frontwire Studios, said in his press release the he was greatly pleased to announce his deal with Valve. "This is undoubtedly a big step and accomplishment for Frontwire Studios itself," he said.
He also mentioned that the community of fans who follow Frontwire will also benefit from the distribution deal. Romanelli said that Galaxy in Turmoil will become 'validated as a project' by being sold through the PC gaming world's most notable platform, as well as bringing the game to a much larger audience than before.
Frontwire's deal with Valve will also solidify the firm's reputation as a budding games developer capable of handling a significant IP. MCV reported that Frontwire—staffed by volunteers—will not use the Star Wars name or any of the official soundtracks, but will be able to make use of vehicles, characters and concepts from the films. They also will not be allowed to take assets from Battlefront 3, which Free Radical worked on before scrapping.
Romanelli recognises fears some fans might have about legal action from Disney, the current owners of the Star Wars franchise. "People have been expressed their concern as of late, saying they expect us to get a cease & desist from Disney. I'll be honest—I've had mild concerns myself from time to time," he said. However, he says that Valve's agreement to publish Galaxy in Turmoil gives the game legal legitimacy and he takes comfort in Valve's trust in the project.
Galaxy in Turmoil will be free to play on Steam.
Related Topics:
Frontwire Studios
,
Galaxy in Turmoil
,
Tony Romanelli
---