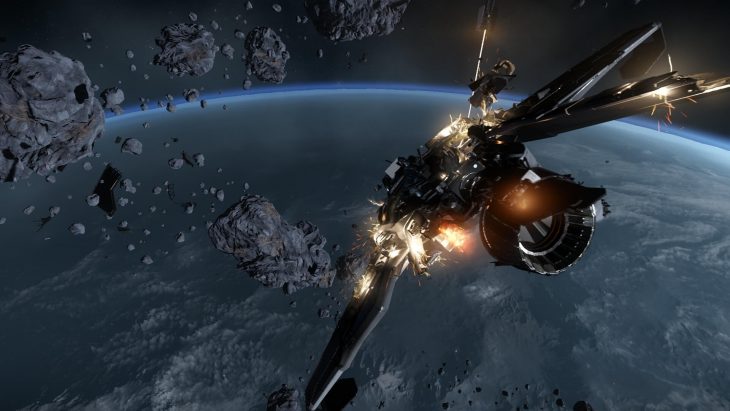 According to the latest data from the game's developer, Cloud Imperium Games, crowdfunding for Star Citizen has now passed $300 million.
The game has been in development for about seven years at this point, and passed this milestone in May after a particularly good month for pledges. It's thought that this could be a side-effect of more people staying at home during lockdowns as part of the coronavirus (COVID-19) pandemic.
Star Citizen managed to hit $200 million pledged as of November 2018. Then in December 2019 the game's funding reached $250 million, showing that the last six months or so have been incredibly fruitful for both the game, and its developer.
Star Citizen originally used traditional crowdfunding platforms, but has since moved away from them. The game's last stretch goal of $65 million was hit in 2014, with no additional ones being posted since.
Since the game received so much funding, it has been in a state of early access. Players are able to access the latest build of the game, which will still go on receiving updates until it is complete, by purchasing a Starter Pack for $45. In-game spending offerings consist of new ships for players to purchase, of which there are plenty. These range from $20 models, to limited editions worth thousands of dollars each.
All purchases made for access to Star Citizen, and in-game purchases, are cited as crowdfunding, though as already mentioned, the game barely resembles any form of normal crowdfunding anymore.
While the game has yet to receive an actual commercial release, several segments of it have been deemed finished, and released to all players. The story mode, Squadron 42, is also available as a standalone product.
However, Squadron 42 is the subject of a lawsuit filed by developer Crytek. The company alleges that Cloud Imperium Games continued to work on Star Citizen without a valid (paid for) Cry Engine 3 license. Crytek proposed that the lawsuit be postponed earlier this year, choosing to instead file it for when the open beta of Squadron 42 launches.
Star Citizen is a wonder within the games industry. No game has ever had so much money pumped into its development, including Grand Theft Auto 5. It's astounding that the game is still being developed so long after the initial crowdfunding phase. It's questionable if it will ever see a full release, particularly given the Crytek lawsuit.