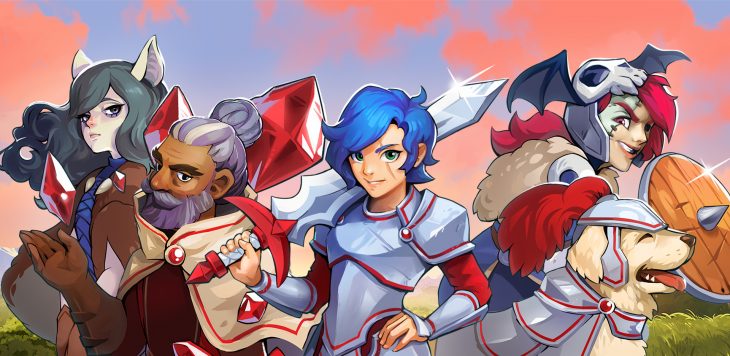 UK publisher Sold Out has been acquired by Toadman Interactive, a publicly listed Swedish company, for £16 million.
Toadman Interactive will be paying £12 million in cash for the publisher, with the remaining £4 million coming in the form of stock. Toadman Interactive will need to pay an additional £5.2 million if Sold Out reaches earnings before interest and taxes before the end of 2019 of £3.2 million.
Sold Out recorded earnings before interest and taxes of 2.6 million in the fiscal year ending on the 31st of March 2019. This was from £33.2 million in revenue that the publisher saw for that fiscal period.
Gary Williams, CEO of Sold Out, told press in a statement that company growth will be enabled by this acquisition, which will see the publisher welcomed into the Toadman Interactive family. The acquisition will also open new opportunities that Sold Out wouldn't have had access to on their own.
Williams went on to say that for now everything will remain normal, with no immediate changes for the future of Sold Out currently planned. He added that 2020 is set to be a blockbuster year for the company, and they will continue to go above and beyond for both their physical and digital releases in the coming year.
Sold Out's clients include Rebellion, Frontier Developments, and Team 17. In 2020, the company will publish the first game from Malaysian studio Metronomik, No Straight Roads, which was co-founded by the Lead Designer for Final Fantasy 15, Wan Hazmer.
This acquisition is probably the most important for Toadman Interactive this year, topping a number of others the company has made. In 2019 the Swedish firm has also acquired Antimatter Games, GameSessions, and Petrol Advertising. The company previously stated that it is their intention to create a collective of resources and expertise that cover all areas of the videogames industry.
With this deal for Sold Out, Toadman Interactive have now added publishing and distribution to their collective, which Robin Flodin, CEO of Toadman Interactive, hopes will help them make the best decisions regarding these areas, and grow their business further.