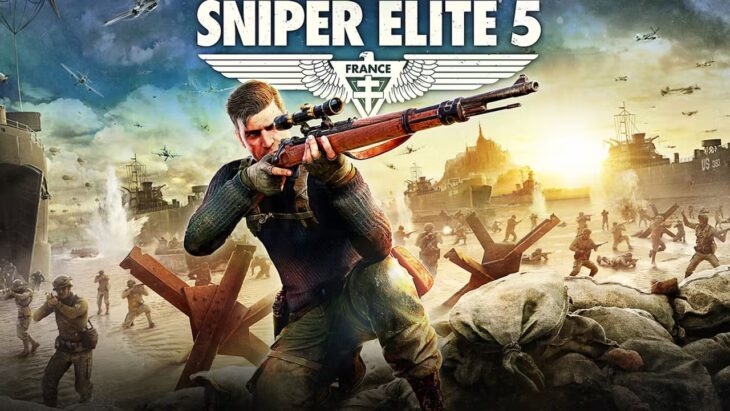 According to the latest GfK data, Rebellion's Sniper Elite 5 managed to claim the No.1 spot in the UK boxed charts.
Despite hitting the No.1 spot, Sniper Elite 5 didn't sell large quantities to achieve this result. The game's physical sales were 64% lower compared to its predecessor Sniper Elite 4 which launched in February 2017. The previous installment of the Sniper Elite franchise hit No.2 on the charts then. It is worth mentioning that the digital market has grown quite a bit since 2017, and this data doesn't include digital sales. These numbers will become available later this week, and we will have a better picture of the overall performance of Sniper Elite 5.
Sniper Elite 5 sold best on PlayStation with Xbox only accounting for around 8% of the total boxed sales. This is likely due to the fact that Sniper Elite is included in the Xbox Game Pass subscription service. It is also worth noting that the majority of Xbox sales have a tendency to be in digital format which is the opposite compared to PlayStation. Part of the reason is that Xbox Series S console does not come with a disc drive.
Horizon Forbidden West went down to No.2 after its sales dropped by 33% week-on-week, however, the game is still selling quite well as it is included in the latest PlayStation 5 bundle. Gran Turismo 7 landed at No.5 with its sales seeing a 109% increase week-on-week.
Nintendo Switch Sports dropped to No.3 with its sales dropping by only 1%, however, Mario Kart 8: Deluxe Edition was in the Top 10 with its sales increased by 19%. Pokemon Legends: Arceus sales also increased by 21% and Minecraft for Nintendo Switch sales rose by 2%. Animal Crossing: New Horizons also saw an increase in sales by 17%, however, the biggest weekly sales rise was seen by New Super Mario Bros U Deluxe, which landed at No.13 with its sales rising by 119% week-on-week.
Other new releases that were in the top 40 of the charts included The House of the Dead: Remake for Nintendo Switch, which came at No.14, and Kao the Kangaroo at No. 26. My Little Pony: A Maretime Bay Adventure landed at No. 31.
Below are the top ten best-selling boxed video games in the UK for the week ending May 28, 2022: