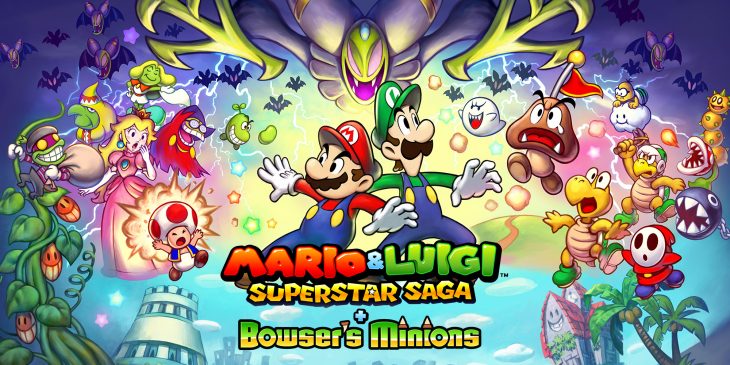 The Nintendo SNES Mini proved hugely popular in its first retail week in Japan, shipping 369,000 units – 130,000 more than the NES Mini managed on its first week of sale in 2016.
The updated, user-friendly version of Nintendo's classic SNES home console contains over 20 games including Mario Kart, Donkey Kong Country and the previously unreleased Star Fox 2 and looks well placed to perform well in all markets in the run up to the Christmas period.
Aside from the successful launch of the SNES Mini, it was a noticeably slow week for physical sales in Japan. This was highlighted in the software chart where both Splatoon 2 and Mario Kart 8 Deluxe increased their chart position despite respective drops in sales of 37 and 17 percent.
EA's FIFA 18 fared even worse. A huge 77 percent dip in sales saw it drop from 2 to 4 in the charts and ship only 12,916 units.
There was better news for Mario & Luigi: Superstar Saga + Bowser's Minions, a 3DS re-release of a Game Boy Advance classic, which claimed top spot in this week's chart with sales of just over 28,000.
The other new entries in the software chart were Capcom's Dragon's Dogma: Dark Arisen and Ubisoft's Sniper: Ghost Warrior 3, both available on PS4. The titles entered the charts at 3 and 7 respectively, with sales just either side of 10,000 reflecting the low uptake of the week as a whole.
With the exception of the SNES Mini, the trend towards low sales extended to the console market. The Nintendo Switch maintained top spot, though sales of 38,000 units represents an almost 50% dip on the previous week's total of 74,500, while Sony's PS4, unusually, shipped less than 20,000 units.
There was slightly better news for the Nintendo 2DS XL, which claimed third place in the charts with 13,979 units sold, perhaps boosted by the release of Mario & Luigi: Superstar Saga + Bowser's Minions.
All told, it was a quiet week for physical sales in Japan. Retailers will be hoping that it is simply the quiet before the storm of Black Friday and the Christmas period.
Japan Charts of best selling video games, week ending on October 7, 2017:
1. Mario & Luigi: Superstar Saga + Bowser's Minions (3DS), Nintendo, 28,163 (New)
2. Splatoon 2 (Switch), Nintnedo, 18,322
3. Dragon's Dogma: Dark Arisen (PS4), Capcom, 12,998 (New)
4. FIFA 18 (PS4), EA, 12,916
5. Mario Kart 8 Deluxe (Switch), Nintendo, 12,773
6. Pokken Tournament DX (Switch), Pokemon Company, 12,199
7. Sniper: Ghost Warrior 3 (PS4), Ubisoft, 9,825 (New)
8. The Legend of Heroes: Trails of Cold Steel 3 (PS4), Nihon Falcom, 9,347
9. Fire Emblem Warriors (Switch), Koei Tecmo, 8,436
10. Pokemon Gold/Silver (Download Card Version) (3DS), Nintendo, 7,618
Japan Charts of best selling consoles, week ending on October 7, 2017:
1. Nintendo Switch, 38,425
2. PS4, 19,133
3. New Nintendo 2DS XL, 13,979
4. New Nintendo 3DS XL, 8,065
5. PS4 Pro, 6,265
6. PS Vita, 3,987
7. Nintendo 2DS, 1,227
8. Xbox One S, 189
9. New Nintendo 3DS, 135
10. PS3, 46
11. Wii U, 35
Related Topics:
Video game charts
---