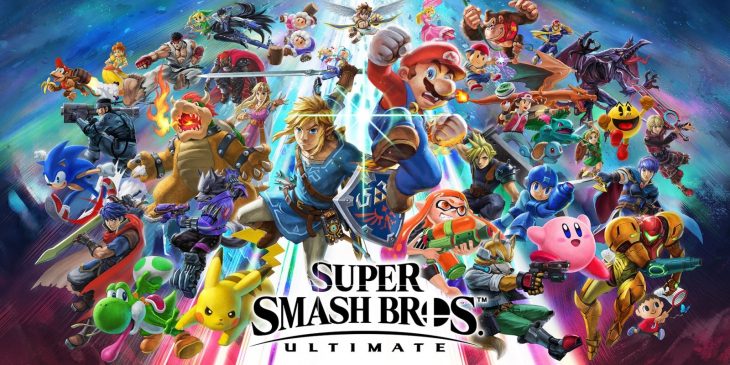 Super Smash Bros Ultimate has debuted at the top of the EMEAA chart this week. The game quickly became the fastest-selling in the franchise's history, but has also become the best-selling product across retail and digital platforms across Europe, Africa, Australia, and the Middle East.
Earlier this week it was reported that Super Smash Bros Ultimate had topped the retail only sales chart as well, indicating that the game is going to be a big success for Nintendo. The company still haven't released details regarding exact sales figures for digital or retail copies sold, but the fact that it's broken so many records so close to launch shows that they must be high.
Just Cause 4 was the second major entry for the GSD charts, debuting in second place in the digital charts and seventh in the physical retail charts. In the combined charts the game debuted in fifth place. The game has seen mixed reviews at the time of writing, with many critics and fans complaining that the formula between games has become too familiar, offering little in the way of evolving the series.
Battlefield 5 was the top game in the digital chart, but a surprise return of Company of Heroes 2 eclipsed this news. Four expansion packs for the RTS title from Relic took up sixth, eighth, ninth, and tenth places in the chart. All four of these packs were charted below 350th place the week before, showing how powerful the effects of limited time sales are.
Pokemon Let's Go Pikachu has maintained its position in eighth place in the combined sales chart. The game continues to sell well even with Super Smash Bros Ultimate for competition, with many Switch owners playing it as their first Pokemon title ever.
After the initial success of Farming Simulator 19, selling 1 million copies in just 10 days, the game has slipped down to tenth place this week in the combined chart. Consumers are still purchasing the game, and it's still doing well to be in the top ten with titles such as Red Dead Redemption 2 and FIFA 19 to compete with.
The top ten games for the combined digital and retail sales chart are as follows.
1. Super Smash Bros Ultimate
2. FIFA 19
3. Red Dead Redemption 2
4. Battlefield 5
5. Just Cause 4
6. Call of Duty: Black Ops 4
7. Super Mario Party
8. Pokemon Let's Go Pikachu
9. Mario Kart 8 Deluxe Edition
10. Farming Simulator 19