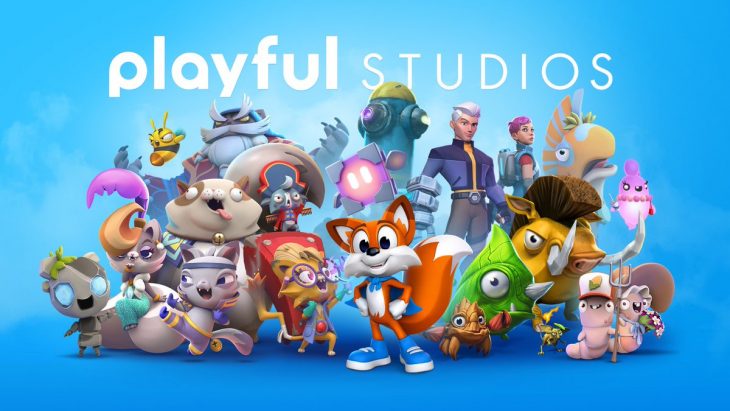 Playful Studios, developers of Super Lucky's Tale, have announced that they are significantly reducing the number of full-time staff that they employ. The reason for this reduction is a transition that the studio is going through which will serve a brand new production model.
The company's Co-founders Paul and Katy Drake Bettner reflected on the risks they took to bring Playful Studios to life in a recent blog post. Within that post they also point out that a change to the current structure is required to move the company forward.
In the post the pair explain that the videogames industry is going through global changes, and these require Playful Studios to alter their approach to developing and producing current and future projects. They describe the studio's new direction as a more streamlined approach, with a production model that will be based on distributed game development, as well as dynamic project-based teams.
While the exact number of full-time staff affected by the significant reduction, GamesIndusty.biz point out that at the time of writing there are 76 LinkedIn users who list the company as their employer on the social media platform.
The studio's Co-founders also mention in their post how heartbroken they are to be parting ways with so many people they consider to be more friends than colleagues. They go on to say that everyone at Playful Studios has poured their hearts into the games the company has made. The Co-founders will be staying in touch with everyone moving on from the company, helping them transition into the new production model, or move on in the industry.
Playful Studios was founded in 2012, and has focused on experimental games since then such as Creativerse, a sandbox adventure game, and Star Child, a sci-fi platformer. However, Lucky's Tale is the game that the studio is best known for. Lucky became a mascot for VR gaming, and the sequel, Super Lucky's Tale, was just as loved by all of the gamers who played it.
The studio's new model sounds as if it relies heavily on remote workers, linked together by project managers who will then report directly to management based in the studio. Only time will tell if this transition serves the company well.