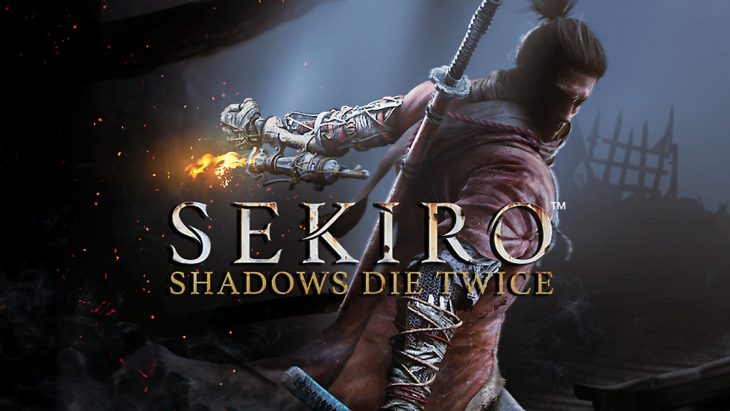 Last week Sekiro: Shadows Die Twice, published by Activision, topped the EMEAA charts, taking the position from The Division 2. The game made it to the top of the physical, digital, and combined sales charts for the week ending March 24, 2019.
Most copies of Sekiro: Shadows Die Twice were purchased for PlayStation 4, with PC being the next most popular platform, and Xbox One the least popular. The game ended The Division 2's reign at the top of the charts, though the PlayStation 4 version still managed to outsell the Xbox One version of Sekiro: Shadows Die Twice in the combined chart.
Ubisoft had a good week in the EMEAA chart. The Division 2 continues to perform well alongside the company's evergreen title Rainbow Six: Siege, but two more Ubisoft games are also in the top ten; Far Cry New Dawn, and the more surprising entry of Watch Dogs 2.
Ubisoft held an online sale, which ended on the 25th of March. The sale boosted many of Ubisoft's games in the top ten best-selling download games chart. Far Cry New Dawn saw its price slashed to half after just a month on sale, resulting in a surge in sales that moved it to third in the digital charts, with Watch Dogs 2 not far behind. The original Watch Dogs made it to ninth place in the chart, and UNO sits in tenth.
The Ubisoft sale means that 11 of the top 20 games in the digital downloads chart are Ubisoft games. Of these titles it's likely that The Division 2 was the only full-priced title. With The Division 2 seeing so much success with players it's more than likely that the game will continue to sell well for a number of weeks, as gamers who enjoy in-depth MMO titles with lots to grind for invest.
The top 10 best selling games by combined digital and physical units sold for the week ending on the 24th of March is as follows.
1. Sekiro: Shadows Die Twice
2. Tom Clancy's The Division 2
3. FIFA 19
4. Grand Theft Auto 5
5. Far Cry New Dawn
6. Red Dead Redemption 2
7. New Super Mario Bros U Deluxe Edition
8. Watch Dogs 2
9. Tom Clancy's Rainbow Six: Siege
10. Mario Kart 8 Deluxe Edition