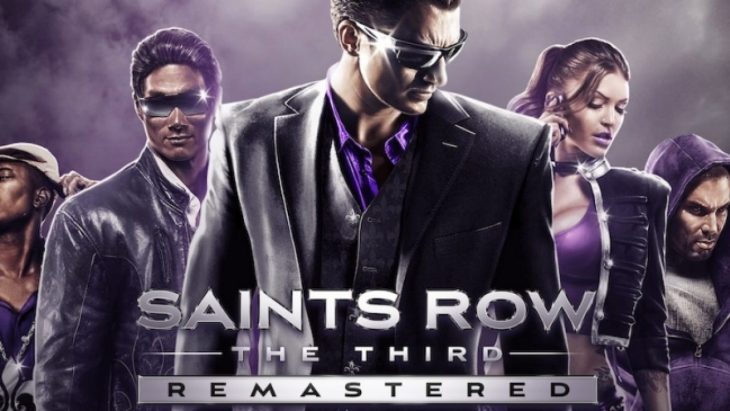 It has been confirmed that Saints Row The Third: Remastered is coming to Xbox Series X/S and PS5 later this month. The game will launch on May 25, 2021, bringing one of the best-loved Saints Row games to the table for current-generation consoles.
This version of the game will be free to all players who already own a copy. This will likely follow how other games see upgrades, with a disc required for physical owners, and a new download for all digital owners. The PS5 and Xbox Series X/S versions of the game will have visuals and mechanics that respond as well as the PC version of the game running at high settings.
Improvements made in Saints Row The Third: Remastered include a boost to framerate to 60FPS, as well as 4K graphics on monitors with that capability. That's limited to PS5 and Xbox Series X though. On Xbox Series S, players can choose between 30FPS and 60FPS, but there's no 4K capability.
With the new SSDs in these modern consoles, the file sizes will be smaller, and so the game will run faster. Loading times have been reduced dramatically. In addition, the developers have added a Saints Purple Glow to the DualSense controller due to so many fans requesting it. This will be a great benefit to fans of the series on PS5.
The PC version of the game is launching on May 22, 2021 for GoG.com and Steam. This will mean that PC players can enjoy all the benefits of the enhanced edition of the game. In fact, they'll probably be able to take more of an advantage of them since they have better hardware.
Saints Row The Third is an old game, but it's definitely one of the most popular in the series. It gave players unprecedented freedom and all sorts of crazy missions to take on. The characters from that game went on to inspire later ones, but nothing has ever been as popular as this third entry.
Saints Row is a series that hasn't made an appearance on current-generation consoles yet. This game could be a filler product until a brand new entry is launched. With E3 around the corner, there's every chance that more is on the way.