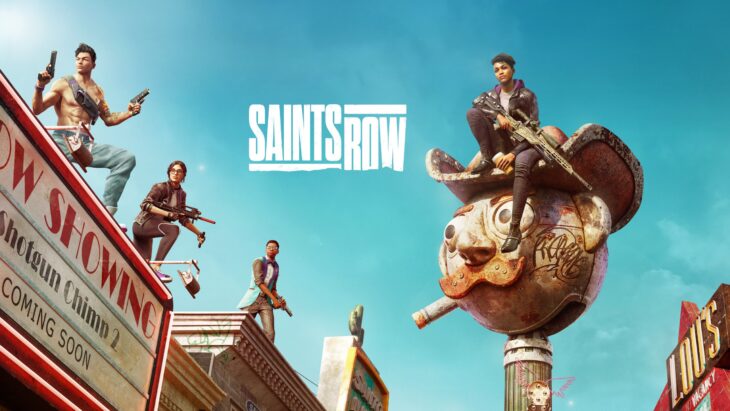 According to the latest GfK data, the new Saints Row game is the last week's best-selling boxed video game in the UK.
The game was released on August 23 and received mixed reviews from both critics and users alike. It is worth mentioning that its release marks the first new entry in the franchise since Saints Row – Gat Out Of Hell was released back in 2015.
GfK data shows that the latest Saints Row game managed to sell more than five times the number of copies during its first week compared to Agents of Mayhem which is a spin-off title of the series that was released in 2017. It is worth mentioning that comparing the sales to previous entries in the series is somewhat difficult due to the video game market shifting towards digital sales.
Atlus' Soul Hackers 2 is the only new release that appeared on the charts this week, making its debut at No.11.
With Saints Row debuting at No.1 on the charts, the three-week-long reign of Horizon: Forbidden West has ended and the PlayStation exclusive has been knocked down to No.2 despite its week-on-week sales seeing a 120% increase due to both official and unofficial PlayStation 5 bundles.
Following Horizon: Forbidden West were five titles for Nintendo Switch, including Nintendo Switch Sports, Mario Kart 8 Deluxe and Animal Crossing: New Horizons, Pokémon Legends: Arceus, and the Switch version of Minecraft.
The last two titles went down a place compared to last week, however, the first three among them have seen a weekly sales increase. Nintendo Switch Sports sales went up by 5%, Mario Kart 8 sales increased by 9%, and Animal Crossing weekly sales went up by 13%.
Pokemon Legends: Arceus sales remained relatively unchanged, while Minecraft sales went up by 18%.
Below are the best-selling boxed video games in the UK for the week ending August 27, 2022: