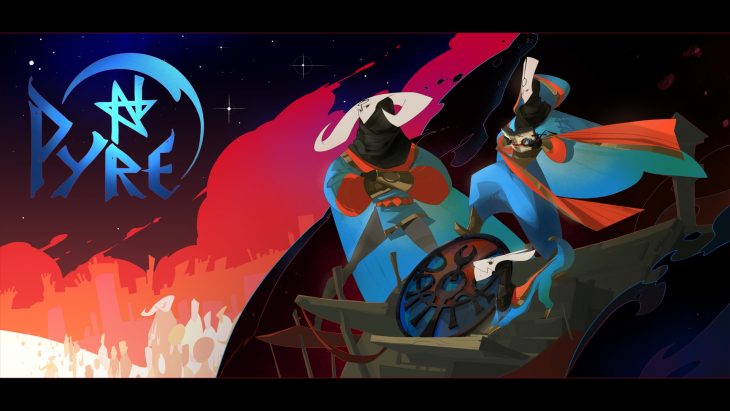 Greg Kasavin, Creative Director for Supergiant Games, today announced via the Playstation Blog that Pyre, the studio's next title, will release on Playstation 4 on July 25th, with pre-orders available now with a 10% discount.
Pyre is a role playing game with party based combat. Players will take control of a group of exiles and guide them through a mystical purgatory in order to attain freedom. Some exiles may return to glory while others will be doomed forever, all will be explored through the story mode according to the developers.
Each battle is what is known as a Rite. In these battles players must pick three characters from their party for the Rite, and outfit them with abilities and effects from items collected through the course of the game. The goal of each Rite is to extinguish the opponent's flame before they extinguish yours, meaning the battles are less about fighting and more about outsmarting the enemy with clever tactics.
Whether players lose or win each fight, the story will adapt. Supergiant Games say they wanted to create an RPG unlike the others you'd remember from your childhood. Classic RPGs are fun and have a brilliant narrative, but often lead players into a challenge too hard for them too early on. This results in players losing a lot, or needing to restart from an earlier save file. In Pyre, if you lose the party simply picks themselves back up off the ground, and carries on. The interactive story will feel personal to each player, as the developers believe it should.
Pyre will also include a versus mode, which Supergiant Games revealed at the last Playstation Experience. This mode allows players to compete with each other, or play against a computer opponent, using any of the 20 characters available from the campaign. Players will be able to customise each character with abilities and effects from throughout the game, allowing them to create hundreds of different variations for battle.
Supergiant Games have dubbed Pyre as the biggest game they've ever created. Their last titles, Bastion and Transistor, were met with rave reviews thanks to their art style, music, story, and gameplay. Pyre looks to be no different, just bigger.
Related Topics:
Greg Kasavin
,
Pyre
,
Supergiant Games
---