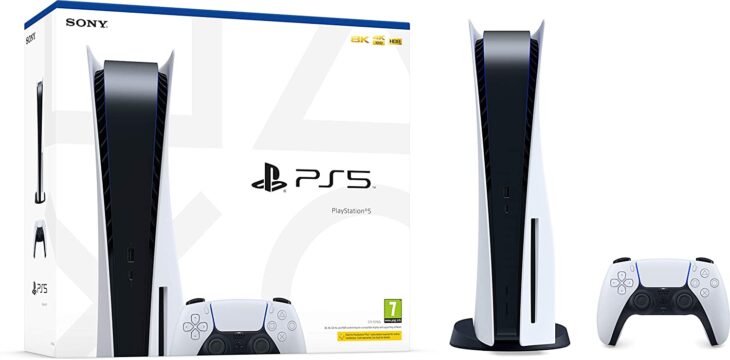 The PS5 was the best-selling console for the second consecutive month in March. It was the console's second-biggest month to date, and has already sold more units than the Wii U, PlayStation Vita, and Dreamcast in terms of UK sales only.
New availability in stock for the Xbox Series X/S boosted sales for Microsoft's new consoles as well. For the first time in years, the Nintendo Switch was the third best-selling console on the market for the month.
Interestingly though, Switch sales still trended upwards. For the year to date, the console is up by 13.6 percent compared to the same period in 2020. Considering the console is on its fifth year on the market, it's still doing fairly well. The boost in unit sales may have been from the Monster Hunter Rise edition console that launched alongside the game.
Comparisons for game sales don't look great for March 2021, but that's because March 2020 was a high point for these sales as lockdown came into full effect around the country.
For the four weeks ending on April 3, 2021, 217,268 consoles were sold in the UK. This figure is actually down by 7.6 percent year-on-year.
A little over 1 million games were sold in the UK over the same period, which is down by 20 percent year-on-year. Unsurprisingly, Animal Crossing: New Horizons was the best-selling game for the month, as it has been for the last 12 months since it launched. Super Mario 3D World + bowser's Fury was in second for the month, Monster Hunter rise in third, Spider-Man: Miles Morales in fourth, and Mario Kart 8 Deluxe in fifth.
One area of the UK's market that did grow for the month was accessories. 886,091 accessories sold in the month, which is up by 9 percent month-on-month, and 14 percent year-on-year. Year to date, accessory sales are up at 2.57 million products sold, a rise of 36.7 percent year-on-year.
Sony was the top accessory provider just ahead of Turtle Beach. The PS5 dualSense controller was the best-selling accessory for the month, taking the place of the DualShock 4 as the best-selling accessory when the PS4 was Sony's latest device.
The top 20 best-selling games for March 2021 were as follows.