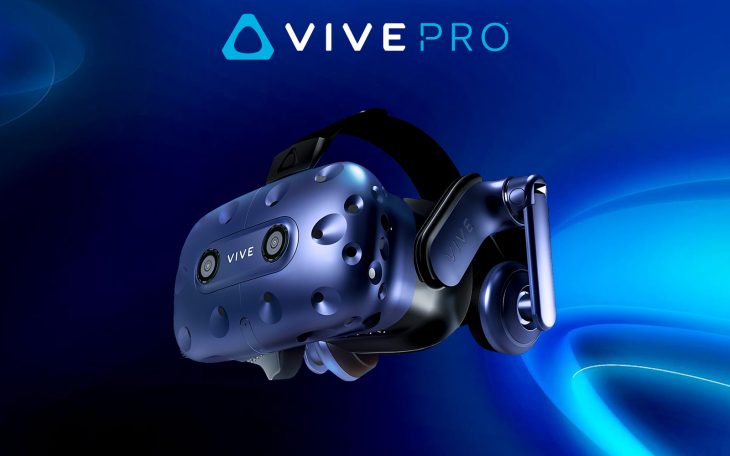 The price of the HTC Vive Pro line of virtual reality headsets has been cut by HTC Vive. Now three of the Vive Pro products have had their prices slashed by $200 each, bringing them closer to the cost of other headsets on the market.
The Vive Pro HMD, which is the Vive Pro headset on its own, now costs $599. The headset, two controllers, and two Steam VR 1.0 Base Stations come packaged together in the Starter Kit, which now costs $899. Finally, the Vive Pro Full Kit, which bundles the headset, two controllers and two Steam VR 2.0 Base Stations together, and provides the highest quality VR experience in the range, has been brought down to $1,199.
The Vive Pro Eye headset has not seen a price drop, though this is likely because it is the most advanced of all of them. The device uses eye-tracking technology to enhance the VR experience, something that Sony's recent patent for a new PSVR headset would also use. Currently the headset is still listed at $999 alone, and $1,599 for the Full Kit, which includes two controllers and two Steam VR 2.0 Base Stations.
VR is growing as a market, with more and more people investing in headsets. On consoles PSVR is one of the most popular headsets available, but for PC and Xbox there are a number of options.
Of the other virtual reality headsets on the market, the range from HTC Vive are some of the best available. Technology such as eye-tracking is extremely desirable for more reasons than the improved VR experience it provides. With eye-tracking, a VR experience becomes immediately more immersive, with the visuals in the game or program moving with the user's eyes as well as their head. This helps to avoid being pulled out of the experience due to the user's eyes drifting to the edges of the headset.
With these discounts, HTC Vive's products are able to better compete with other similar devices on the market. However, they are still far more expensive than PSVR, and while that may require a console to use, the total cost is still cheaper than any of the Vive Pro range.