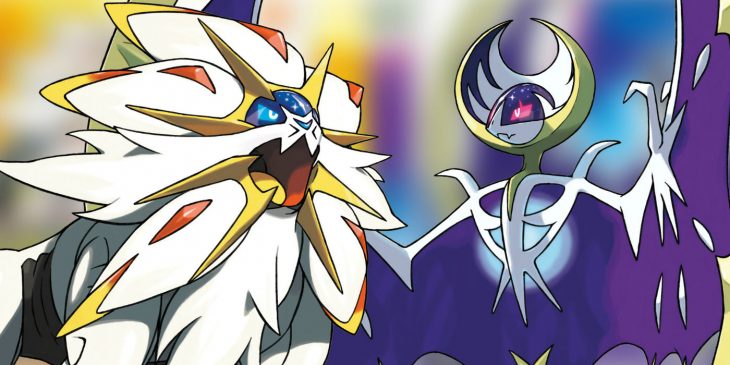 Game Freak, Pokemon Developer, Recruiting for a Console Project That Could be Pokemon on Nintendo Switch.
Pokemon developer Game Freak recently posted a job opening for 3D CG Designers with experience in PS Vita and Wii U character model design using Maya, a character modelling and animation software.
The job posting describes the role as someone who can assist the programmers by consulting with them on data. The description actually begins with a bold statement declaring to anyone who is interested that this is their change to work behind the scenes developing a globally popular RPG.
With regards to the actual physical work, the employee will be tasked with creating deformed monsters, items, and characters in a cartoon style from an undefined material. The work will involve not only creating these, but also working on data within the game, as well as debugging. From the sounds of it this is a catch-all job title that requires a dynamic individual who isn't afraid to get stuck in with every part of the business.
The monster and character modelling role in this job sounds too close to making characters and Pokemon for a Pokemon game. Creating Pokemon is a hard job and some believe that the games have peaked, and the recent additions of Vanillish, an ice cream shaped Pokemon is a sign that the developers are running out of creative inspiration. The company seems has made a sensitive decision to bring in more new creative minds for the creation process.
Further details in the job description nail down the finer parts of what the project is. As we've already heard, it's a globally popular game that's known by pretty much everyone, which sounds like it includes non-gamers. The platform will be console, indicating that this may still be a 3DS Pokemon title, though this platform is usually defined as handheld. Finally, the job description ends by telling the reader that it could be the beginning of their new career, showing that there's scope for growth and promotion in the company.
The permanence of the job is questionable however, as the length of work is described as a contract-basis which will last no longer than until May 2018. This means that this role, which sounds as if it's required for quite early on in the development process, will no longer be required past that point. Whether Game Freak would offer the individual a new opportunity within the company is anyone's guess, but it does indicate a definite development timeline for the project.
When developers make a game there are a number of stages, which are initially conceptual and bring the idea of a game to the table. After that an alpha version is made, then people are hired in to flesh out the full game around the concept that has been agreed. It's quite usual for developers to lay off staff as they reach the end of developing a game because the tasks become less about developing, and more about polishing what has been made to ensure a high-quality end product.
Related Topics:
Game Freak
,
Pokémon
---