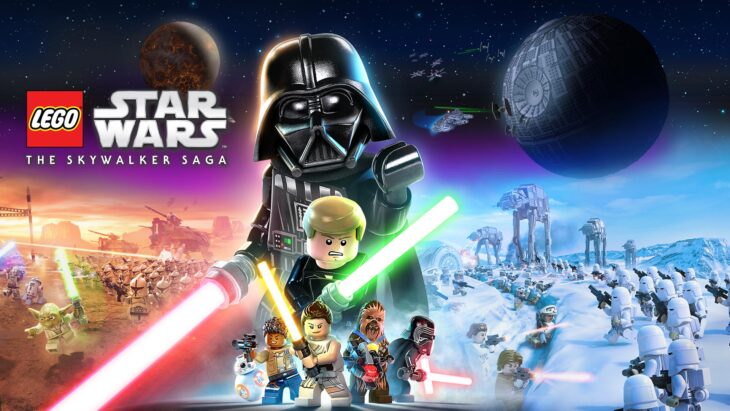 PlayStation 5 titles dominate the U.K. boxed sales chart for the second week in a row, benefitting from game sales and steep discounts on hardware bundles. Notably, this is the first time the console has had a major price drop, boosting Sony's slate of first-party titles.
And yet, Lego Stars Wars: The Skywalker Saga jumped from 6th last week to the top spot this week, with an eye-popping 116% sales increase. That was enough to send EA's FIFA 23, which had a strong week with only an 11% decline, to number 2.
The PlayStation exclusives that made the largest gains include God of War: Ragnarok, from No. 13 to No. 6, with a 79% gain, and Spider-Man: Miles Morales, with a superheroic 113% increase that sent it from 25th to 7th place. Gran Turismo 7, benefitting from the Sony sales and the upcoming movie, performed even better, with a 114% improvement that saw the classic racing game from number 21 to number 8.
Nintendo Switch exclusives lost ground this week, with three, Mario Kart 8 Deluxe, at 3rd place, and Pikmin 4, falling to the 9th spot, joined by The Legend of Zelda: Tears Of The Kingdom at number 5, the lowest it's been since it's May release.
Other notable appearances on the full chart include another Sony first-party title, Ghost of Tsushima: Director's Cut, at 33th place following a 73% sales jump. FromSoftware's Dark Souls Trilogy, gained 32% and re-entered the chart at number 39.
Missing from this week's chart are any new releases, with last week's Remnant 2 falling all the way to number 40 following a 47% decrease. This week's new releases, led by Gord and Tower of Fantasy, seem unlikely to place high on the chart as they're niche titles (dark-strategy and a PC/mobile phone MMO port, respectively).
Below are the best-selling boxed video games in the UK for the week ending August 5, 2023.