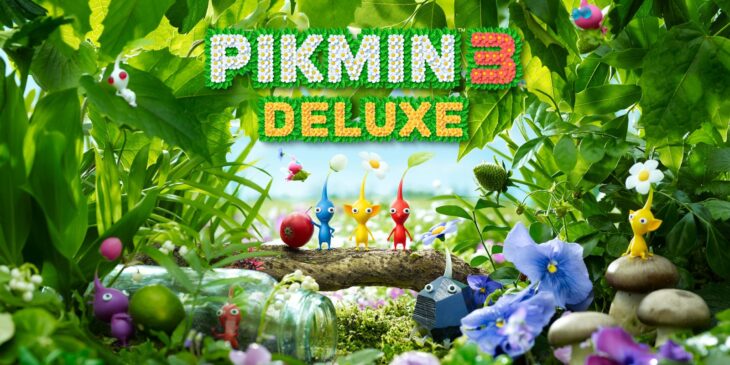 This week's Japanese game sales chart sees the domination of the Nintendo Switch continue. Pikmin 3: Deluxe, the port of the Wii U version for Nintendo Switch, has claimed the top spot this week. In the west, the game sold fewer copies than the Wii U version did at launch, but clearly it's a huge hit in Japan.
In second and third place is Shin Megami Tensei III: Nocturne HD Remaster. The Nintendo Switch version took second place, and the PlayStation 4 version third. The game is a remake of a beloved classic, one that many fans have been looking forward to ever since it was revealed earlier this year.
Watch Dogs: Legion, which topped charts in all other regions, takes fourth place in Japan. While the game is still clearly popular, the location, London, and the series at large simply aren't popular enough to compete with the games above it.
Ring Fit Adventure sits in fifth this week, down two places from last week. While the game is still a popular way to keep fit at home, sales might be tailing off as more and more people acquire it and demand dies down.
Animal Crossing: New Horizons drops five places to sixth this week. This is likely to be because of the newer releases in the chart, but also the lessened interest in the game now that the Halloween period has peaked and moved on.
GreedFall for PlayStation 4 is in seventh place. This is almost certainly due to a promotional discount for the game, which is a solid RPG according to most critics.
Kamen Rider: Memory of Heroez is in eighth, and Mario Kart 8 Deluxe is in ninth. This shows that Switch hardware sales are still strong, though games are definitely stronger.
Rounding out the chart is Pokemon Sword and Shield. The game has just seen the launch of its second major expansion, which has been far better received than the first one. This is what has brought the game back into the chart this week.
The top ten best-selling games in Japan for the week ending November 1, 2020 are as follows.