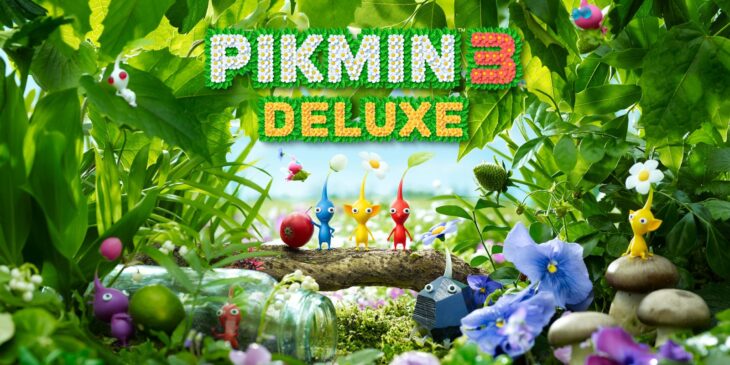 Famitsu reports that this week, as with last week, Pikmin 3 Deluxe continues to top the game sales chart in Japan. The fact that the Nintendo Switch and Switch Lite are the best-selling consoles in the region help. In fact, sales for Nintendo's Switch have doubled over the past week.
Moving up three places this week is Ring Fit Adventure, which now sits in second place. Whilst social distancing is being practiced, and people feel safer staying indoors as much as possible, demand for this game will be high. It's a great way to stay fit without leaving your house, and it's a fun game as well.
Animal Crossing: New Horizons sits in third place this week. The game has been the subject of a recent study by Oxford University. The study found that playing the game for four hours per day was likely to keep your spirits up, and help you feel happier during these troubling times.
Pokemon Sword and Shield and the Expansion Pass is a separate new entry this week. With the success of the second expansion for the game, The Crown Tundra, more people are investing in the game and the expansion pass as one package. The Crown Tundra brings back every single Legendary Pokemon from throughout the series, which is what fans have been waiting generations for.
Shadowverse: Champions Battle is in fifth. It's a new battle game that definitely has more appeal in the region that it does worldwide. This is similar to last week's second and third place game, Shin Megami Tensei III: Nocturne HD Remaster for Nintendo Switch and PlayStation 4.
Mario Kart 8 Deluxe has moved up three places to sixth, and Watch Dogs Legion has debuted in seventh place in the chart. This is the PlayStation 4 version of the game, which has easily sold better than any Xbox version.
This week, Super Mario 3D All-Stars re-enters the chart in eighth place, as well as Minecraft Nintendo Switch Edition in ninth. These games have bounced back this week now that demand for Shin Megami Tensei III: Nocturne HD Remaster has died down.
Finally, rounding out the chart in tenth is Pokemon Sword and Shield. This is the listing for the base games only, without the expansion pass. Clearly the nostalgia factor with older Legendary Pokemon is driving sales.
With the launch of next-gen consoles coming in next week's chart, we could see a huge difference in the next seven days of data.
The top ten best-selling video games in Japan for the week ending November 8, 2020 were as follows.