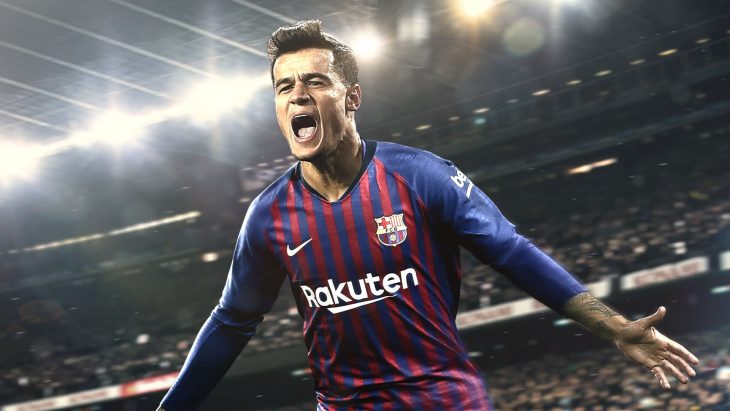 A simulation in which gamers take charge of a private hospital and attempt to cure various strange ailments proved a huge first week hit according to the latest GSD charts for Europe, Middle East, Africa and Australia (EMEAA for short).
Two Point Hospital, developed by Two Point Studios, was the most downloaded game in the regions and placed second on the charts when physical and digital games were combined.
Two Point Hospital was followed into second place on the digital only charts by another surprising title. Call of Duty may be a major IP, but Call of Duty: Modern Warfare 2 wouldn't be your pick to chart high in 2018 given that the game was initially released in 2009.
However, a new version of the game that is backwards compatible with the Xbox One has accrued plenty of downloads, highlighting gamers' appetite for nostalgia and their loyalty to titles that have entertained them in the past.
Another IP that has given gamers plenty of enjoyment over the years is Pro Evolution Soccer. The latest instalment in the franchise, PES 2019, hasn't charted as well as expected in some regions. In the UK, for instance, it peaked at number 2 on the UKIE/GFK charts with significantly less first week sales than its predecessor PES 2018.
However, the EMEAA charts will offer greater encouragement to Konami. PES 2019 tops this week's combined physical and digital sales charts (week ending September 2nd 2018), knocking F1 2018, the title which kept it off the top of the UK charts, down to number two.
It must be said, however, that PES 2019 is available for a number of platforms – PS4, Xbox One and PC – whereas Two Point Hospital is available for PC only. The performance of PES may not, therefore, be as strong as its chart topping position would suggest.
Aside from PES 2018 and Two Point Hospital there are another two new entries to the EMEAA Charts, Nintendo Switch exclusive Monster Hunter Generations Ultimate and Bandai Namco's Naruto To Boruto: Shinobi Strike.
With a raft of big releases like Spider-Man, Shadow of the Tomb Raider and Red Dead Redemption 2 set to hit the shelves, all the games in the EMEAA top ten will face a struggle to keep their places as autumn rolls in.
Below is the combined physical/digital chart for the EMEAA region for the week ending on September 2, 2018:
1. PES 2019 – Konami
2. Two Point Hospital – SEGA
3. Grand Theft Auto V – Rockstar
4. F1 2018 – Codemasters
5. Naruto To Boruto: Shinobi Striker – Bandai Namco Entertainment
6. Monster Hunter Generations Ultimate – Capcom
7. Detroit: Become Human – Sony
8. FIFA 2018 – EA Sports
9. Battlefield 1 – EA Games
10. Final Fantasy XV – Square Enix