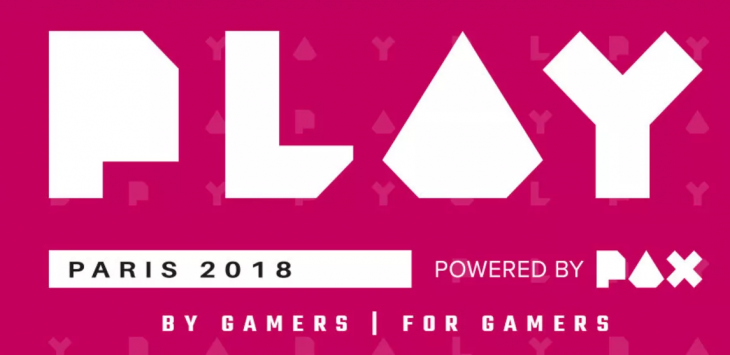 The Penny Arcade Expo is finally heading to Europe after months of rumours surrounding the news of PAX events in Australia and Texas. The event will be held in Paris and is officially named PLAY: Paris, though it will still be powered by PAX.
PAX, or the Penny Arcade Expo, has been part of the US gaming calendar for a number of years with the events PAX Prime, held in Seattle, and PAX East, held in Boston. PAX Australia, or PAX AUS, began in 2013, an the Texan event, PAX South, started up in 2015, but now Europe will host its first PAX event in 2018, bringing the developer and gamer culture blend to a brand new audience once again.
PLAY: Paris will be a two day event held from August 21st to 22nd. The event aims to bring a voice to the gaming community in France, offering a great chance for developers to show their games to players and get live, honest feedback from them face to face.
In a press release Global PAX Content Director, Guy 'Yug' Bloomberg, said that the company were very excited to be launching a new gaming event in Paris as part of their Powered by PAX brand. PAX events put the community of gamers, developers, and publishers first, creating a culture like no other in the industry. Bloomberg says the company is excited to see what local French developers bring to the table at PLAY: Paris later this year.
While an English language website for the event doesn't exist just yet there is one in the works. Currently anyone is able to get in touch with the organisers, and a list of exhibitors will be going live shortly before the event starts.
At PAX events developers host panels to discuss certain aspects of the games they've developed, or share experiences they believe might be useful. The events also see tournaments for a wide variety of games, as well as gaming personalities such as YouTubers who provide an insight into their work or play a live show. PAX has also always had a heart for the indie gaming community, giving many small independent developers a chance to get their games out in the open in front of big name publishers.