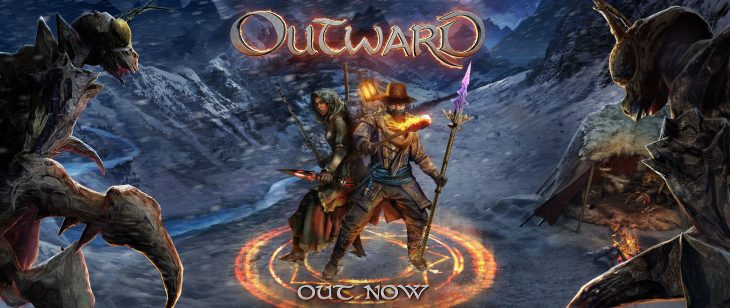 The developer of Outward, Nine Dots Studio, has announced that their game has now sold more than 400,000 copies worldwide. The news came from Nine Dots Studio's official Twitter account.

Nine Dots Studio also released a development diary update alongside this news of the game's sales milestone. In it they explain how amazed they are that their game, which they themselves is quite hardcore and has a niche audience as a result, has reached this many people. They add that they are so pleased that they stuck to their guns with every aspect of Outward, and will release the next batch of content for the game for free, as a way to say thank you.
In Outward, players are tasked with paying off their family's debt and retaining the family holdings over a five day period. The story hosts main quests and side quests, both of which have time limits that players need to adhere to.
Outward is such a hardcore title because of the unique way the game's magic system works, as well as the many elements to surviving. Players need to maintain their character's warmth, hunger, fatigue, and thirst, and if they're not careful they could cause them to suffer if they get too cold, or eat something that isn't cooked well enough, or is too old.
Magic and skills were designed to be difficult to manage, because they provide players with an added level of power. For example, magic can only be cast if the player has crafted a rune and related element beforehand. Combat is just as unforgiving, and many players initially struggle with getting to grips with it.
The next content batch for Outward brings new languages to the game, as well as a brand new addition to the Legacy system. This system transfers items between characters, but Nine Dots Studio hasn't outlined exactly what the addition to the system is, leaving it open for players to discover.
New endgame content is coming to Outward with this next content batch, as well as a brand new game mode, hardcore. This new game mode will come with a 20 percent chance that a player's character will die permanently upon being defeated. If this occurs, the save file will be deleted, and the player will have to start over.