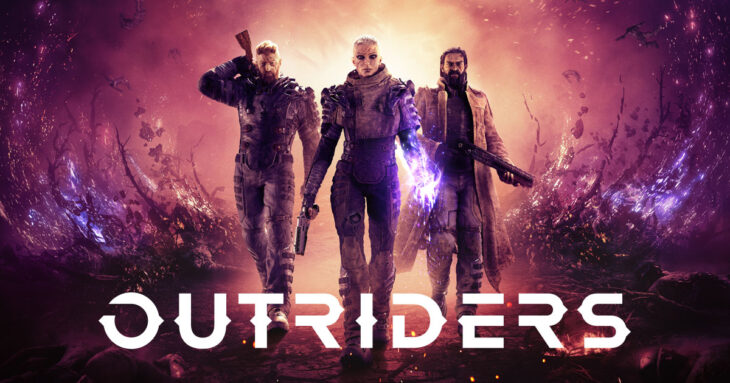 Details about the upcoming demo for online shooter Outriders have been revealed. They were posted in a threat on Twitter via the official Outriders account.
The first thing that was made clear is that this will be a demo, not a beta. Many developers and publishers invite players to participate in a beta close to launch. This allows them to pass off issues in the game by calling it a beta. Clearly, the developers are confident enough in this demo that they don't need to anticipate this sort of feedback. It also shows that they're being honest with players.
The demo will, of course, be free for anyone to download. A pre-order isn't required, and the demo will be available on PC through Steam, Xbox, and PlayStation. A PlayStation Plus account is required to access the demo on PlayStation consoles.
Timings for the demo were also confirmed. The demo will release worldwide over the course of February 25 and 26. Each region has its own specific time to ensure that servers aren't overloaded all at once.
Pre-loading isn't planned for the demo, meaning players need to actively find it and download it when it goes live. The file size will be roughly 22GB on consoles, and 24GB on PC.
The one thing that will be in beta in the demo is crossplay functionality. This feature is planned to be fully functional in the final release, but for the demo at least, it won't be up to the same standard the developers are expecting it to be in the final game.
The demo doesn't have a time limit. Once it's live, it will be live forever, It's planned to be around long after the game launches, giving potential new players a way to experience the game before playing it.
As for what's in the demo, it has been confirmed that the game's prologue and opening chapter will be available. It runs until the arrival of the first Altered, who, we are warned, may be more powerful than we first expect.
All four character classes will be available in the demo, as well as six character slots. This allows players to try out all classes without deleting a character. The level of those characters is being capped at 7, opening up two skill points and four class abilities for every character.
Finally, the difficulty is being capped at World Tier 5. This is the Outriders difficulty system, though it seems like it can go much further beyond that cap.