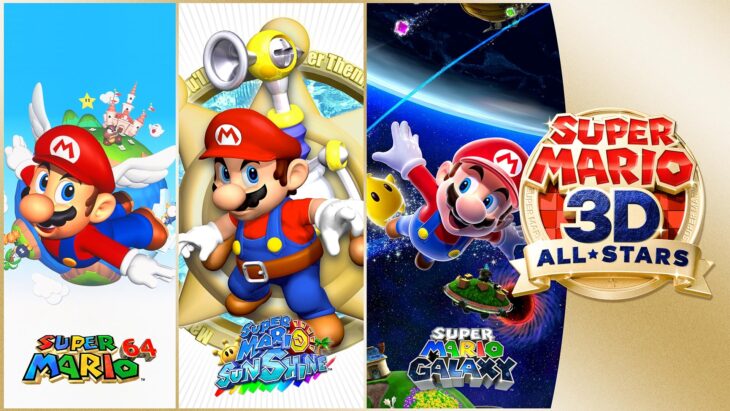 In the UK in September 2020 over 1.07 million boxed games were sold. This is according to data recorded by GfK.
The top-selling game of the month was Super Mario 3D All-Stars, which only just managed to beat out Marvel's Avengers for that spot. The Mario bundle is the second fastest-selling Mario platform release in the entire series' history. The only game it's behind is the colossal Super Mario Odyssey.
Overall, September 2020 was owned by Nintendo and the Nintendo Switch. 32.3 percent of all games sold in the month were published by Nintendo, with 41.7 percent being for the Nintendo Switch console.
As expected, the Nintendo Switch was also the best-selling console for the month. More than 146,000 units were sold in the UK alone, bringing the total sold in the region for the year to date up to 1.3 million. That's an increase of 34.2 percent year-on-year.
While all major consoles, PlayStation 4, Xbox One, and Nintendo Switch, have seen sales growth over the course of 2020, it's the Nintendo Switch that is performing best. The console saw a 90 percent increase year-on-year, which is only to be expected with the PlayStation 5 and Xbox Series X and S on the way in November.
Boxed game sales for September 2020 were down overall by 35.6 percent year-on-year. The core reason for this is that FIFA 20 launched in September 2019, whilst FIFA 21 is aiming for an October release. Shockingly, this one game's shift of release date accounts for the drop in sales.
Revenue from boxed game sales also took a fall. Down by 45 percent year-on-year. This is thought to be because of the lack of major, more expensive, releases from September 2019 this year such as Borderlands 3, Gears 5, and The Legend of Zelda: Link's Awakening.
The biggest new games of the month were Super Mario 3D All-Stars and Tony Hawk's Pro Skater 1+2. Both of which are nostalgic re-releases in some form.
752,526 accessories were sold over the month, with Turtle Beach headsets and Ear Force Recon headsets being among the best selling. This could all be down to those products which are bundled together with next-gen consoles though.
The top twenty best-selling games for September 2020 are as follows.