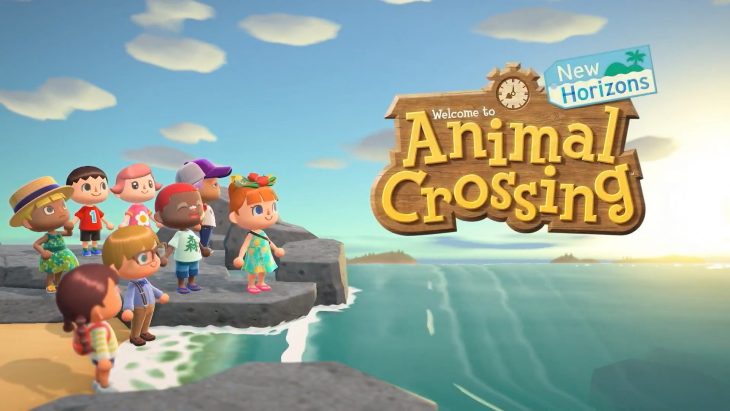 The opening week of any year is usually a quiet one. Often there are no big game releases, and sales take a slide because of it. However, with the UK now into the second week of a new lockdown, sales are doing something slightly different in 2021. Over the past week 260,000 boxed games were sold in the UK. That's up by around 33 percent year-on-year.
The main platform benefitting from these sales is the Nintendo Switch. Games on the console are all over the top ten this week, with Switch sales overall up by 123 percent year-on-year.
Animal Crossing: New Horizons is still at the top of the chart, though sales have dropped by 47 percent week-on-week. However, this sales drop is expected given the time of year.
Mario Kart 8 Deluxe comes in second, up one place from last week, with sales down by 43 percent week-on-week. In third, despite sales dropping by 24 percent, is Just Dance 2021. The game has moved up two places since last week, and while it's available on all platforms, it's the Switch version that accounts for about 90 percent of all copies sold.
Out of the top 40 best-selling games in the UK, fifteen of them are for the Nintendo Switch. This includes Ring Fit Adventure, which is now up at sixth place with sales up by 24 percent week-on-week. Minecraft for the platform is in seventh place, with sales down by 35 percent, and New Super Mario Bros U Deluxe is in ninth with sales down by 32 percent.
New Super Mario Bros U Deluxe has seen a new marketing campaign of late, which has helped it return to the top ten. This is no doubt a move on Nintendo's part to boost awareness of their core games to new Switch owners after the Christmas period.
Super Mario 3D All-Stars falls to eleventh this week, with sales down by 42 percent week-on-week.
Outside of the Switch, FIFA 21 is in fourth place, Assassin's Creed Valhalla is in fifth, Grand Theft Auto 5 is in eighth, and Call of Duty: Black Ops Cold War is just in the chart in tenth.
Hitman 3 is due to launch on January 20, but until then there aren't many new releases coming to the market.
The top ten best-selling physical games at retail in the UK for the week ending January 9, 2020 were as follows.