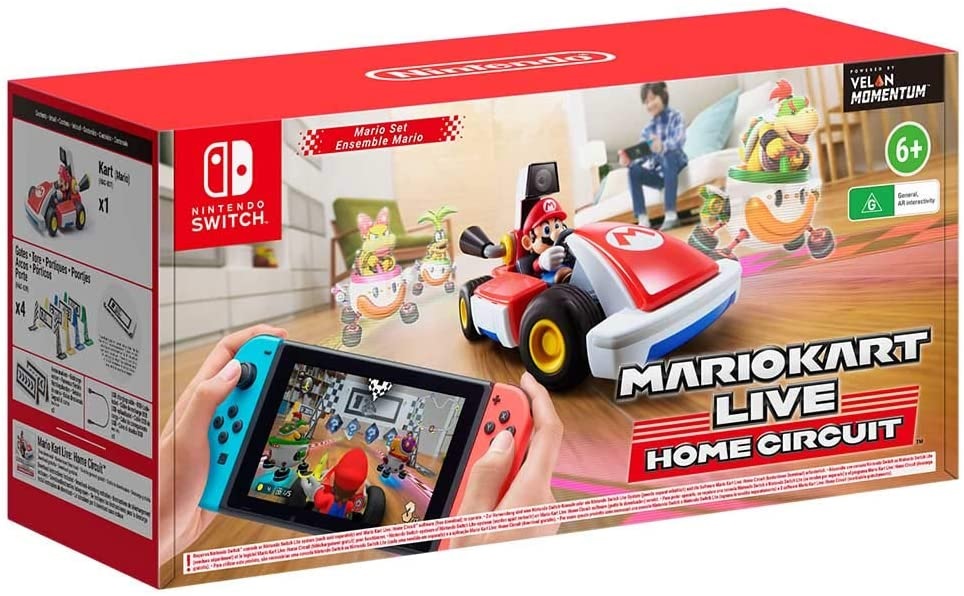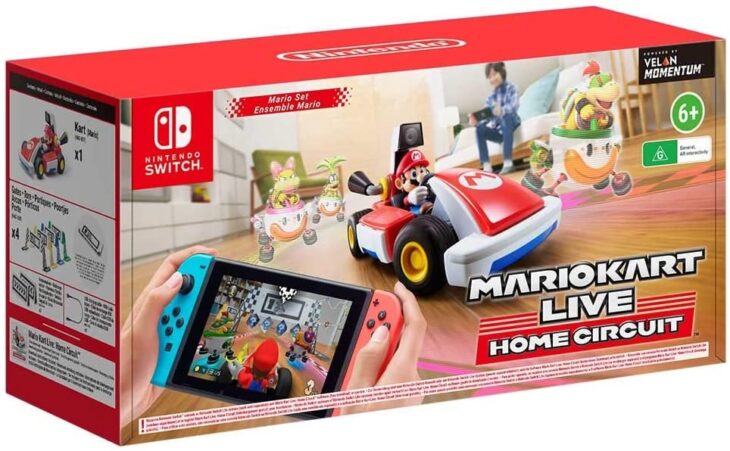 The Nintendo Switch has almost entirely overtaken the Japanese game sales chart this week, Famitsu reports. Nine out of the top ten best-selling games sold were for Nintendo's platform, showing a clear preference while consumers wait for the next-generation of consoles to drop.
The best-selling game for the week was Mario Kart Live: Home Circuit. The game is free, but players must purchase a physical car kit in order to play. The title is a new release for this week, and has even managed to outsell FIFA 21.
Animal Crossing: New Horizons sits in second place for another consecutive week. The game's Halloween update continues to draw in players and keep them engaged with the brand new content that's on offer.
Ring Fit Adventure is another non-mover in third place. This is no surprise given how good it is for getting exercise at home. Super Mario 3D All-Stars is also sticking around in the same position for another week in fourth, as is Mario Kart 8 Deluxe in fifth.
The chart begins to differ from last week in sixth, where Moon Premium Edition enters. The game has just seen a physical release, as well as being launched in English for the first time in history.
FIFA 21 has dropped all the way to seventh. This is surprising given how popular the game usually is. It's possible that a Nintnedo promotion has swayed things though. FIFA 21 Legacy Edition for the Switch is nowhere to be seen.
Pokemon Sword and Shield had dropped to eighth this week, but the new expansion has only just launched. It's likely we'll see the effects of this in next week's chart for the region, since this expansion is said to be the better of the two the game's have seen to date.
The last two games in the chart are no surprise, with Minecraft on the Nintendo Switch in ninth, and Super Smash Bros. Ultimate rounding things out in tenth.
The top ten best-selling games in Japan for the week ending October 18, 2020 were as follows.
Last
Week
This
Week
Title
New Entry.
1.
Mario Kart Live: Home Circuit (Switch)
2.
2.
Animal Crossing: New Horizons (Switch)
3.
3.
Ring Fit Adventure (Switch)
4.
4.
Super Mario 3D All-Stars (Switch)
5.
5.
Mario Kart 8 Deluxe (Switch)
New Entry.
6.
Moon Premium Edition (Switch)
1.
7.
FIFA 21 (PS4)
7.
8.
Pokemon Sword/Shield (Switch)
8.
9.
Minecraft (Switch)
9.
10.
Super Smash Bros. Ultimate (Switch)