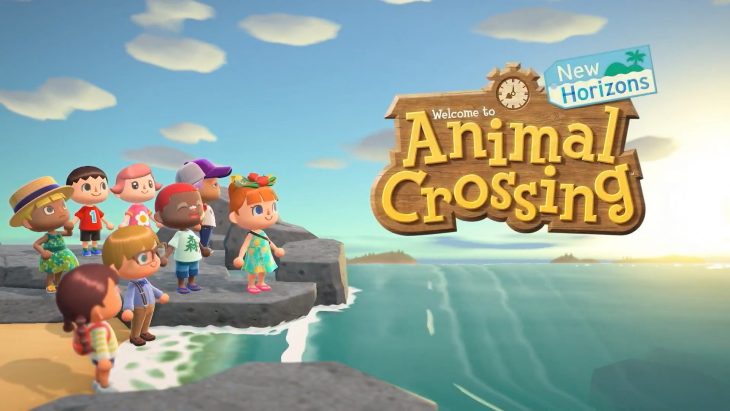 This week's Japanese game sales chart is once again overrun with Nintendo Switch titles, as reported by Famitsu. While things have moved around slightly, there's definitely still a preference for games on Nintendo's hybrid platform.
Animal Crossing: New Horizons tops the chart this week, moving up from second last week. Sales have seen a big boost over the month of October thanks to the game's Halloween update. This should culminate in the Halloween event that takes place this weekend.
In second place is Ring Fit Adventure, up one place from last week. The game is being used as a way to keep fit indoors. In Japan it's far more important though, as exercising indoors is much more preferable to outdoors.
Super Mario 3D All-Stars is in third place, and Mario Kart 8 Deluxe is in fourth, both down one place from last week. Mario Kart 8 Deluxe's performance shows that there is still demand for Switch hardware in the region. In fact, the Switch and Switch Lite were the top two best-selling consoles in Japan for the week. Interestingly, sales for the base Switch model are down by around 40% week-on-week.
Last week's best-selling game, Mario Kart Live: Home Circuit, has dropped to fifth this week. The game is much more of a gimmick than an actual full blown release, meaning sales will likely drop off fairly rapidly.
Pokemon Sword and Shield are up two places in sixth this week. The recent release of the second expansion for the games, The Crown Tundra, has clearly given each game a big boost in sales.
Minecraft Nintendo Switch Edition is in seventh, up two places, and Super Smash Bros. Ultimate is in eighth, also up two places this week.
Clubhouse Games: 51 Worldwide Classics is in ninth place, showing that the game's sales continue to peak every now and then. It's definitely a long-tail release, and should drop in and out of the chart a few more times in 2020 at least.
Super Mario Party rounds out the chart in tenth place. The game is yet another multiplayer party game that can be played by families in the same home. A surge in sales could indicate that more people are looking to stay indoors due to the pandemic.
The top ten best-selling games in Japan for the week ending October 25, 2020 are as follows.
Last
Week
This
Week
Title
2.
1.
Animal Crossing: New Horizons (Switch)
3.
2.
Ring Fit Adventure (Switch)
4.
3.
Super Mario 3D All-Stars (Switch)
5.
4.
Mario Kart 8 Deluxe (Switch)
1.
5.
Mario Kart Live: Home Circuit (Switch)
8.
6.
Pokemon Sword and Shield (Switch)
9.
7.
Minecraft (Switch)
10.
8.
Super Smash Bros. Ultimate (Switch)
Re-entry.
9.
Clubhouse Games: 51 worldwide Classics (Switch)
Re-entry.
10.
Super Mario Party (Switch)