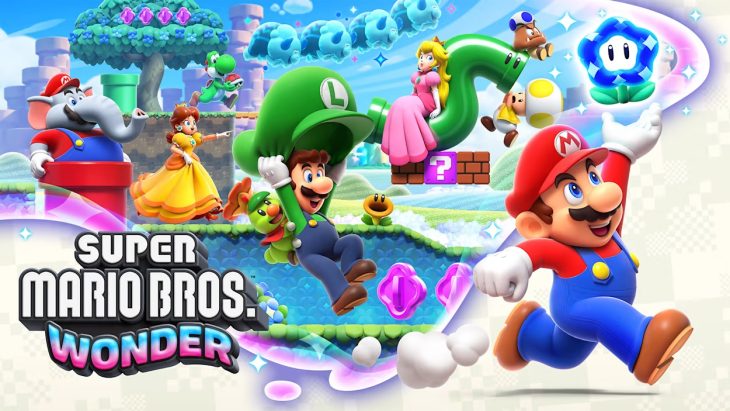 Nintendo has expanded its lineup for the 2023 release of games on the Switch console. The announcement came during a Nintendo Direct presentation, showcasing a variety of exciting titles, with Super Mario Bros. Wonder being the standout.
Scheduled to launch on October 20, 2023, Super Mario Bros. Wonder is a 2D Mario game that introduces new gameplay mechanics. The game features wonder seeds that trigger unexpected and dramatic changes to the levels and gameplay mechanics when touched by the player. In addition to Mario, players can control Luigi, Peach, Toad, Yoshi, and Daisy, offering four-player gameplay akin to the New Super Mario Bros. series.
Nintendo also revealed a remake of the classic Super Nintendo game, Super Mario RPG. The game has received a visual overhaul and is set to release on November 17, 2023. Furthermore, WarioWare Move It, a collection of mini-games utilizing the Joy-Con's motion-sensing capabilities, will launch on November 3, 2023, including a party game mode.
Although the Nintendo Direct focused primarily on games slated for release this year, a teaser was shown for a new Princess Peach game planned for 2024. An enhanced version of the 3DS title Luigi's Mansion: Dark Moon was also announced.
Expanding beyond the Mario franchise, Nintendo unveiled Detective Pikachu Returns, a sequel to the original 3DS game that also inspired a feature film. This game is set to launch on October 6. In the realm of Pokémon, Nintendo confirmed that Pokémon Scarlet and Violet would receive paid DLC in the form of The Hidden Treasure of Area Zero. The DLC will be divided into two parts, with The Teal Mask arriving in the fall and The Indigo Disc launching in the winter.
The Direct presentation included a surprise game release with HD versions of Pikmin 1 and 2 available for download, building anticipation for Pikmin 4, set to release next month.