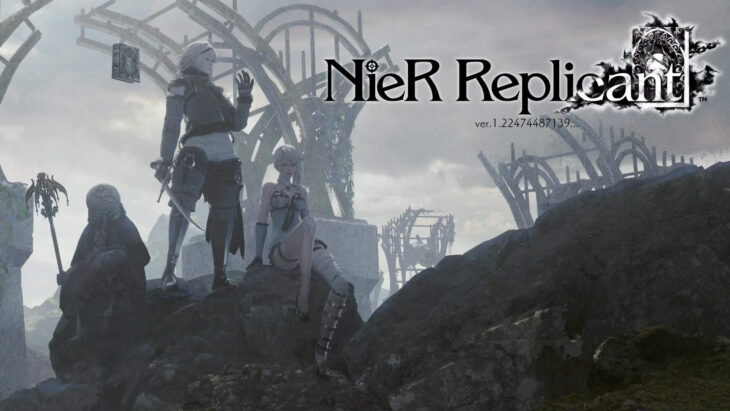 This week, the remaster of the 2010 PS3 game that stormed through RPG fans' hearts when it first released, Nier Replicant ver.1.22474487139…, has topped the UK chart.
The game knocked FIFA 21 down into second place for the week. Considering how highly anticipated it has been over the last few weeks, it's no surprise to see it selling well. The last Nier game to release was Nier Automata, which launched back in March 2017. While this remake sold less than half of the copies that game did at launch, it's still getting a lot of attention from fans.
89 percent of all sales of the game were for PS4, with the remaining 11 percent for Xbox One users. Digital sales aren't included in this chart, so it's hard to know exactly how well the title has sold.
Despite this game being a new launch technically, nothing else happened in the charts. This led to only 137,000 games being sold over the course of the week. The week was so quiet that a PC game managed to sneak up into the top ten. Football Manager 2021 made it to sixth in the chart, with sales up by 66 percent week-on-week. The game was the subject of a £20 discount at retailers, but news around a European Super League may also have boosted sales numbers due to football being more prominent in the media.
MotoGP 21 launched this week, making it to nineteenth place in the chart. The game sold best on PS5, with 37 percent of copies there, and 31 percent of all copies sold being for PS4.
Despite sales dropping week-on-week by 24 percent, Super Mario 3D World + Bowser's Fury has held onto third place in the chart. Animal Crossing: New Horizons dropped to fourth with sales down by 30 percent. However, the game has just had news of an upcoming update, so sales could increase over the next couple of weeks.
Mario Kart 8 Deluxe has dropped one place to fifth with sales down by 21 percent week-on-week. The title shows that Switch hardware sales are still going strong though.
Monster Hunter Rise has finally fallen out of the top ten to eleventh this week. Sales dipped by 28 percent, but there's a Monster Hunter digital event this week that could see the game rise up once more.
This week sees the release of PS5 exclusive Returnal and Switch exclusive New Pokemon Snap. The next chart should look very different indeed.
The top ten best-selling games for the week ending April 24, 2021 were as follows.