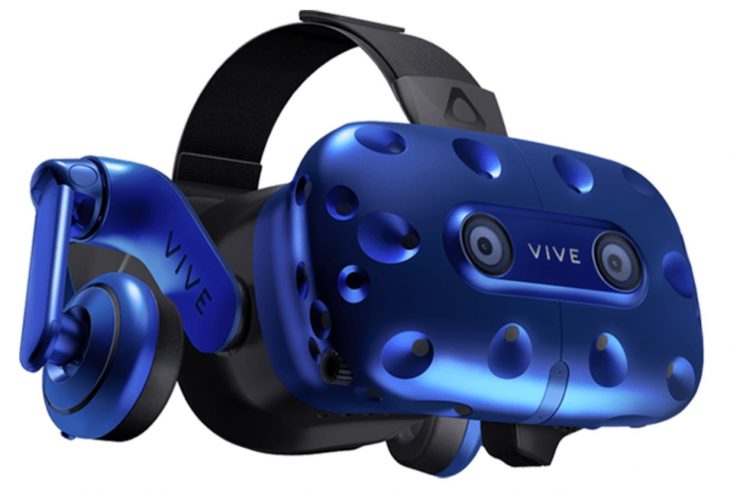 A new Vive Pro bundle has been announced by HTC which cuts the entry price for the premium VR headset by $100.
On the official HTC blog the company revealed a new Vive Pro bundle, the Vive Pro Starter Kit. The new bundle will be available on the Vive website from April 5, 2018 for any consumers who want to get their hands on the very best VR technology before the weekend.
The Vive Pro Starter Kit comes with the Vive Pro Headset, two 1.0 Base Stations, and two Vive 1.0 controllers for a total of $1,099 in the US, and £1048 in the UK. HTC only very recently dropped the price of the HMD to $799, and the Base Stations and Controllers sell for $134.99 and $129.99 respectively outside of the bundle, which shows a drop in price of the headset of $100 when you add it all up.
Part of the reason HTC have announced this new bundle is to make it clear what does and doesn't work with the Vive Pro. According to them there has been some confusion from customers over whether accessories for the standard headset would work with the premium version.
The core differences the Vive Pro offers over the standard Vive headset is a not insubstantial resolution increase of 78 percent, as well as noise cancelling headphones with a built in amplifier within the headset. The redesigned head strap redistributes weight, making it far more comfortable to wear for longer periods of time.
Vive said in their blog post that it was important for them to get this Starter Kit out as soon as possible for customers, but they have big plans for 2.0 kits for the Vive Pro in the future. They added that they expect the Vive to serve as the entry point for consumers getting into room-scale VR technology, not surprising given that HTC have cut the product's price down to $499.
The Vive Pro represents the premium option for VR technology, bringing the best VR experience to those who purchase it. While VR isn't performing as well as AR in terms of sales and overall growth, it is still a growing market sector of which HTC has great products at both ends of the price spectrum.