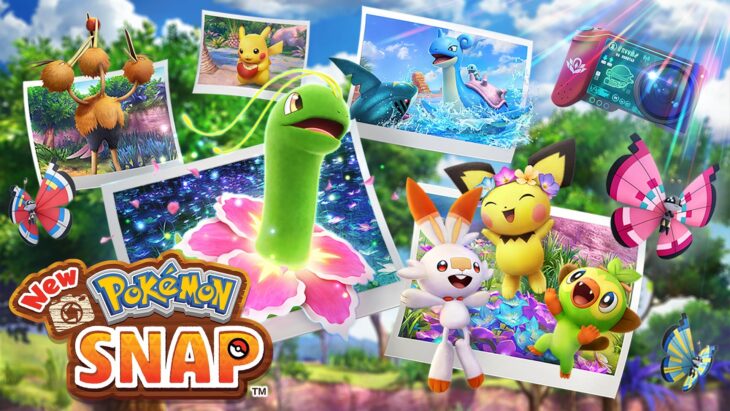 Last week saw two new titles take the top of the UK game sales chart. New Pokemon Snap stormed its way to number one, while Returnal secured second place.
New Pokemon Snap sold over four times as many copies as the original Nintendo 64 release did in September 2000. That game also only made it to ninth place in the UK chart, though the Nintendo Switch is considerably more popular than the N64.
While the N64 is a console that struggled to sell in the UK, even a fairer comparison to New Pokemon Snap shows how well it has sold. The game shifted 2.5 times as many copies as the last Pokemon spin-off title did, Pokemon Mystery Dungeon DX.
New Pokemon Snap is the third biggest Nintendo Switch game launch of this year. Coming in behind Super Mario 3D World + Bowser's Fury and Monster Hunter Rise.
The first PS5 exclusive of note, Returnal, also launched last week. The game made it to second place in the chart, though this is likely due to the smaller install base of PS5 users. The game may be a first-party title, but it's an entry in a niche genre, roguelikes, that many consumers don't enjoy playing.
However, the developer, Housemarque, has done an outstanding job with Returnal. The game offers meaningful progression despite the genre actively working against such things. The unique setting and gameplay style blend to make a thoroughly impressive PS5 exclusive.
Returnal is also in a unique position because sales for PS5 games ebb and flow with stock availability. As more consoles come into stock with retailers, the game's sales will see a temporary boost in the future.
The top game for the previous week, Nier Replicant ver.1.2247448713, has fallen to twenty-second place in the chart. Sales are down by 78 percent week-on-week. The title is a remaster of a cult classic, so this was undoubtedly expected.
For the week overall, 180,000 games were sold. A number of games saw an increase in sales, including Call of Duty: Black Ops Cold War, up 20 percent. This is due to the game's third season kicking off, leading to many more players returning and picking it up for the first time.
The only other new entry in the top forty was the PS5 release of Terminator Resistance. It debuted in thirty-seventh place but is a very niche product. The game is renowned for being an easy one to get the ultimate completion status in, a platinum trophy. There was also a collector's edition which must have drawn fans in.
The top ten best-selling games at retail in the UK for the week ending May 1, 2021 were as follows.