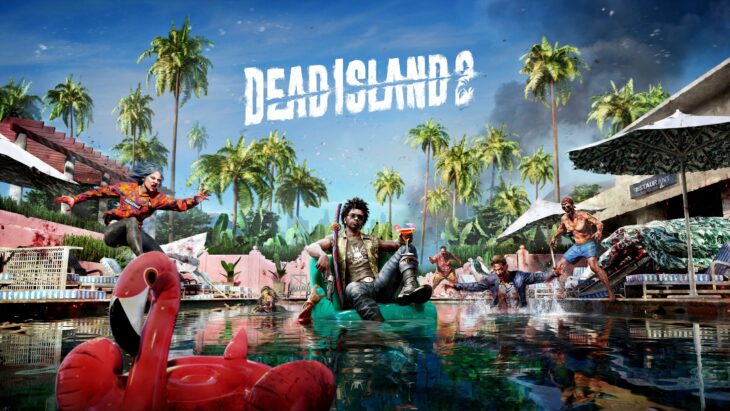 The latest sales figures for boxed video games in the UK show a 6% drop in sales week-on-week, despite the release of three new titles. The best-selling new release was Dead Island 2 by Deep Silver, which became the third biggest game release of the year, behind Hogwarts Legacy and Resident Evil 4. Although it sold roughly half as many copies as Resident Evil 4, it still performed significantly better than Dead Space, but it will be some time before comparisons can be made with the 2011 original.
Minecraft Legends came in second place, with the physical game selling best on Nintendo Switch, accounting for 76% of its sales. The PlayStation versions amounted to 19% of sales, while Xbox was only 5%, but the title is available on Microsoft GamePass, which impacted its sales on the latter consoles.
Advance Wars 1+2: Re-Boot Camp on Nintendo Switch barely missed out on 2nd, following a delay of over a year from its original release date. The collected remaster is also in a niche genre, turn-based strategy, but good reviews and word of mouth led to a strong debut.
Mario Kart 8: Deluxe and FIFA 23 both experienced a decline in sales, with Mario Kart 8: Deluxe dropping to 4th with a 13% sales slide and FIFA 23 falling four places to 5th after a 25% drop. Only two games in the Top 40, Red Dead Redemption 2 and Kirby and the Forgotten Land saw a rise in sales week-on-week, partially due to the end of the Easter sales period.
Sales of Super Mario Odyssey and New Super Mario Bros U Deluxe also fell, with both games dropping in the charts after experiencing a 25% sales drop. This is in contrast to the bump in sales that followed the release of the recent Mario movie.
Below are the best-selling boxed video games in the UK for the week ending April 22, 2023: