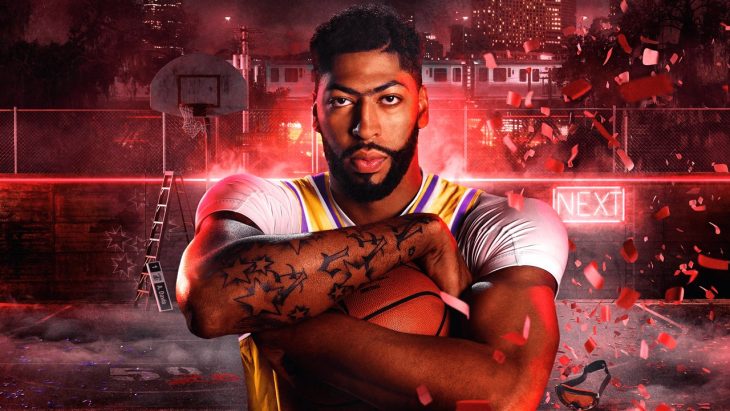 While the launch month for NBA 2K20 coincided with a number of other big releases, the game has managed to set a new franchise sales record. This proves once again that NBA 2K is one of the strongest sporting brands in the industry.
This information comes from the NPD Group's US game sales report for September 2019. NBA 2K20 debuted at number one as the best selling game to date in NPD's chart, knocking down the previous best seller, Mortal Kombat 11. The game was also the best selling sports title in its launch month in US history, a record that was previously held by last years entry to the franchise, NBA 2K19. Sales for NBA 2K20 have made NBA 2K the sixth best selling game franchise in US history, passing Guitar Hero.
NPD's report for September 2019 showed that spending on hardware, software, accessories, and game cards reached $1.3 billion. This figure is down by 8 percent year-on-year, showing declines in all areas as the end of the current console generation closes in.
Hardware spending for the month was $240 million, down by 22 percent year-on-year, and spending on game cards and accessories was $306 million, down by 7 percent year-on-year. The Nintendo Switch was the only platform that saw sales gains for the month, and the console is still the best selling hardware on the market for the year-to-date. Nintendo has reported that 15 million Nintendo Switch units have been sold in North America since the console launched.
Software sales for the month were $732 million, a drop of 4 percent year-on-year. The most decline was seen for PlayStation 4 games, as no 2019 releases could compete with 2018's Marvel's Spider-Man. Nintendo Switch and Xbox One both saw software sales gains for the month, no doubt helped by the launch of Gears 5.
Borderlands 3 set a new franchise sales record when it launched. It was the second best selling game in terms of dollar sales in September and is the third best selling game in 2019 year-to-date.
A slew of new releases have mixed up the top ten best selling games chart, but there are even more new games further down in the chart.
The top 20 best selling games for September 2019 in the US by dollar sales, according to the NPD, are as follows.
1. NBA 2K20
2. Borderlands 3
3. FIFA 20
4. The Legend of Zelda: Link's Awakening (digital sales not included)
5. Madden NFL 20
6. Tom Clancy's Ghost Recon: Breakpoint
7. Gears 5 (PC digital sales not included)
8. Code Vein
9. NHL 20
10. Mario Kart 8 Deluxe Edition (digital sales not included)
11. Minecraft (digital sales for PS4 and Xbox One included)
12. Grand Theft Auto 5
13. Super Smash Bros Ultimate (digital sales not included)
14. Spyro Reignited Trilogy
15. Red Dead Redemption 2
16. Tom Clancy's Rainbow Six Siege
17. Plants vs Zombies: Battle for Neighborville
18. Marvel's Spider-Man
19. Catherine
20. The Legend of Zelda: Breath of the Wild (digital sales not included)