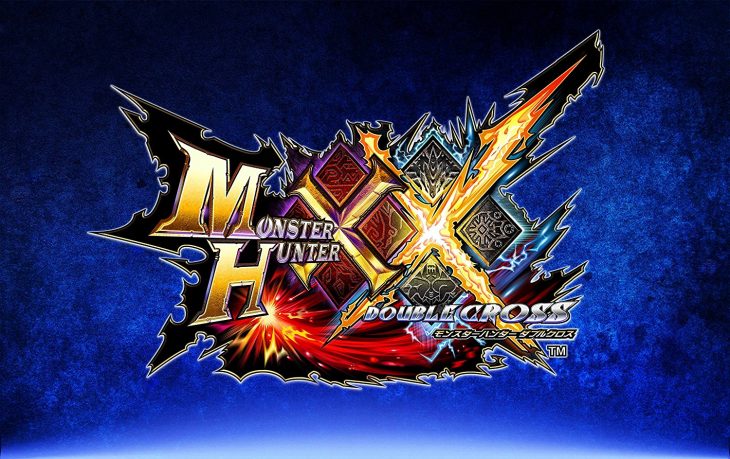 Monster Hunter XX is once again number one in the top selling games chart in Japan, meaning it's now maintained this spot for three weeks. 121,847 units have been sold according to the latest data, which also revealed that a total of 1.4 million copies have been sold in the 16 days after launch.
Developer Koei Tecmo has also seen success with its latest releases. The Playstation 4 version of Musou Stars, a hack and slash game similar to Dynasty Warriors, sold 42,559 copies in its first week, leaving it sitting at number 2 in the chart. The PS Vita version of the game comes in at number 6 making the total units sold across both platforms 58,355. In addition, Maboroshi ni Mau Shojo no Ken reached number 4 on Playstation 4, and number 7 on PS Vita at their debut, with a total of 45,192 units sold across both platforms.
New entries from other developers include 5pb's Re:Zero kara Hajimeru Isekai Seikatsu: Death or Kiss, which made it to number 8 with 13,020 copies sold, and Nintendo's Mario Sports Superstars, which debuted at number 3 with 31,007 copies sold.
All these new entries pushed down some titles that have been sitting at the top of the charts for a while. For example, The Legend of Zelda: Breath of the Wild has fallen to number 5 with a 41 percent drop in sales this week, compared to last week. 1-2 Switch also fell to number 9 as sales have fallen by 36 percent, and Tom Clancy's Ghost Recon: Wildlands is clinging on at number 10, with a sales decline of 35 percent this week, compared to last week.
In the hardware charts the Nintendo Switch is holding strong, even with sales down by 59 percent after last week's boost of 56 percent week on week. So far total units sold have reached a staggering 556,633 units.
The full list is as below:
Monster Hunter XX, 3DS, Capcom, 121,847
Musou Stars, PS4, Koei Tecmo Games, 42,559 (New)
Mario Sports Superstars, 3DS, Nintendo, 31,007 (New)
Blue Reflection: Maboroshi ni Mau Shojo no Ken, PS4, Koei Tecmo Games, 29,897 (New)
The Legend of Zelda: Breath of the Wild, Switch, Nintendo, 20,966
Musou Stars, Vita, Koei Tecmo Games, 15,796 (New)
Blue Reflection: Maboroshi ni Mau Shojo no Ken, Vita, Koei Tecmo Games, 15,295 (New)
Re:Zero kara Hajimeru Isekai Seikatsu: Death or Kiss, Vita, 5pb., 13,020 (New)
1, 2, Switch, Switch, Nintendo, 11,784
Tom Clancy's Ghost Recon: Wildlands, PS4, Ubisoft, 11,486
For the same period the hardware sales were as follows:
Nintendo Switch, 32,262
New Nintendo 3DS LL, 27,496
PS4, 22,512
Nintendo 2DS, 7,675
PS Vita, 7,330
PS4 Pro, 5,796
PS3, 1,516
New Nintendo 3DS, 1,161
Wii U, 523
Xbox One S, 242
---