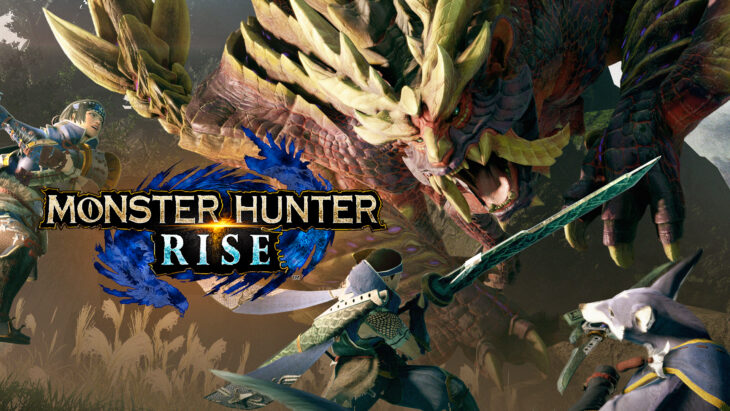 Nine out of the ten best-selling boxed games in the UK last week were for the Nintendo Switch. The only exception is FIFA 21, which sits in eighth place after a promotion drove sales up by 197 percent week-on-week. While Minecraft Dungeons is also available on other platforms, it's the Switch version that makes up 95 percent of the sales seen last week.
This is a result of Nintendo-themed promotions being run by retailers around the country. The best-selling game for the week though was Monster Hunter Rise. The game actually had the second biggest launch for the franchise in the UK. The biggest was in 2017 with Monster Hunter World.
Monster Hunter Rise's sales are 48 percent lower than those of Monster Hunter World. However, this most-recent release is a Switch exclusive. There's little doubt that the game could have sold even more copies were it available on multiple platforms as Monster Hunter World is.
Sales for the new Monster Hunter game are more than double those of the last handheld release, Monster Hunter 4 Ultimate for 3DS. This was also the last major Nintendo exclusive for the franchise.
In second this week is Super Mario 3D All-Stars. The collection saw a rise in sales of 276 percent, which is probably a result of the fact that the game will be removed from shelves on March 31. Nintendo announced last year that the game would be a limited run for the 35th anniversary of Mario, and has been actively promoted by the company and retailers alike. Fans are trying to get their hands on a copy before it's too late.
Even though sales are up by 11 percent week-on-week, Animal Crossing: New Horizons dropped to third place this week. Super Mario 3D World + Bowser's Fury saw a 1 percent increase but fell to fourth in the chart.
Other new releases this week include Story of Seasons: Pioneers of Olive Town. The game debuted in fifteenth place in the chart. EA's new release, It Takes Two, entered the chart in twenty-ninth place.
Thanks to the release of the PS5 and Xbox Series X/S versions of Marvel's Avengers, the game saw a bump in sales of 137 percent, moving up to seventeenth place. The game also got a new batch of free content and a content roadmap for 2021 which may have aided in boosting sales too.
The top ten best-selling games in the UK for the week ending March 27, 2021 were as follows.