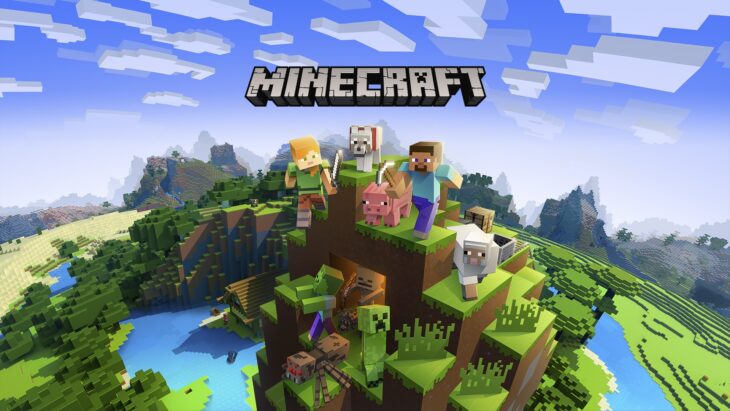 Mojang's popular sandbox construction game Minecraft for the popular handheld console, Nintendo Switch has reached the top of the boxed sales chart in the UK for the week that ended on January 15, 2022.
According to the data, Minecraft for the Nintendo Switch has increased in sales by 112% compared to the previous week.
The popular sandbox title was followed by FIFA 22, solidifying its place at the second spot for the third week in a row. Super Mario Party came in at number three, seeing a week-on-week increase in sales by 386%.
Previous week's top-charting game, Mario Kart Deluxe didn't do so well compared to last week, coming in at number four and seeing a decline in sales by 38%.
Mario Ware: Get it Together as well as the Minecraft spinoff game titled Minecraft Dungeons re-entered in relatively good positions this week. Minecraft Dungeons achieved seventh place seeing an increase in sales by 387%, while WarioWare: Get it Together re-entered the list coming in at number 12 with a huge sales increase of 465%.
While these are indeed some excellent sales numbers and percentages, it is worth mentioning that boxed unit sales have decreased in week-on-week sales by 26% across the board.
This is likely due to the industry expecting the releases of popular titles from huge franchises in the upcoming weeks. Among these big releases are the new Pokemon Legends Arceus as well as the latest installment of the Rainbow Six series titled Rainbow Six Extraction.
Another hugely anticipated title is the upcoming action role-playing game Elden Ring which is developed by FromSoftware who are famous for their Souls franchise which is widely considered to feature some of the most difficult video games ever made. The game was originally planned to be released in November last year but was delayed to February 2022.
Top ten best-selling games in the UK for the week ending January 15, 2022: