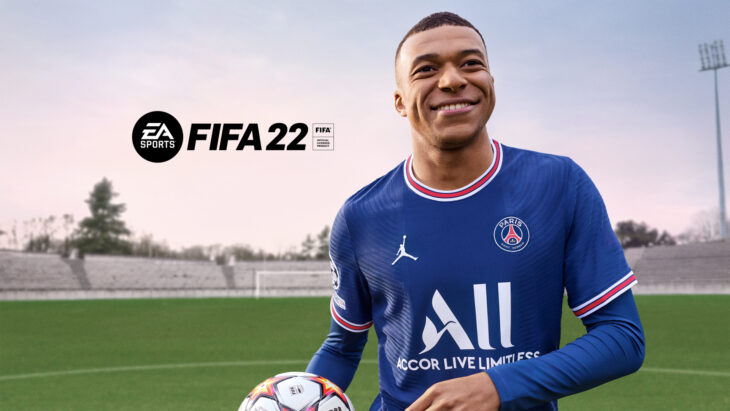 As four new games entered the top ten, last week was a blast for the UK chart as each release mixed things up and brought an end to the summer drought.
Topping the chart is FIFA 22, which isn't a new game from last week. Sales are down by 58 percent, but the game somehow managed to hold its place against the other new releases. By comparison, the drop that FIFA 22 saw is less than FFIA 21's 65 percent week-on-week drop in its second week on sale.
FIFA 22 continues the downward trend for FIFA physical sales. This year's entry sold 32 percent fewer physical copies than FIFA 21, showing how much consumer behavior has shifted in the past year or two. As you'd expect, FIFA 22 has sold more digital copies than any other entry. Figures will be released later this week, but for now, it's clear that consumers prefer to get their copies digitally, whether that's out of safety or because of the console generation upgrade plans.
Far Cry 6 is the first new release to come close to touching FIFA 22 in second place. Boxed sales are down by 70 percent compared to Far Cry 5, but the world is a very different place now compared to March 2018. The drop might appear to be severe, but most copies will have sold digitally as they have with FIFA 22.
Metroid Dread makes things much clearer. The game debuted in third place, which is good for a Switch exclusive against the two titans in first and second place. The game sold more copies than any other Metroid game in the UK, eclipsing the last 2D entry by three and a half times. The game is the fifth-biggest Switch release of the year.
Alan Wake Remastered, which originally launched on Xbox 360 in 2010, has come along to enter the chart in fifth this week. The game is a cult classic, and has adopted a much larger fan base over the years. Its success now is also helped by the fact that developer Remedy Entertainment's other popular release, Control, is linked to it.
Super Monkey Ball: Banana Mania is another new entry this week, debuting in eighth place and selling more than double the numbers of the last release in the series. The game is packed with updated versions of older titles in the series with new hidden characters and levels.
The last new entry this week is the Nintendo Switch OLED Model. You can see the impact of the console's launch from the increase in sales to core Switch games like Mario Kart 8 Deluxe, up 15 percent week-on-week, and The Legend of Zelda: Breath of the Wild, up 16 percent week-on-week.
The top ten best-selling games for the week ending October 9, 2021, were as follows.