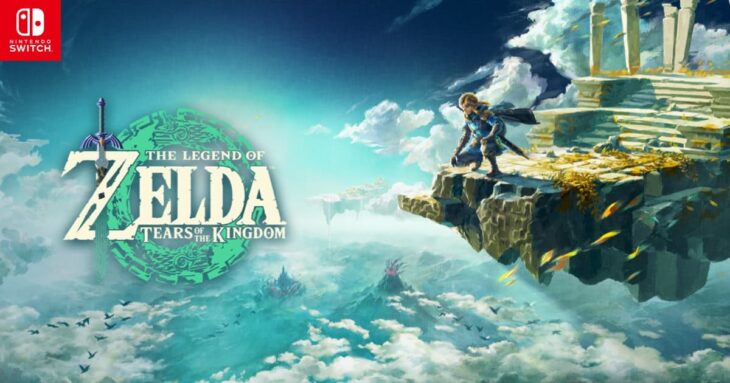 Sales of video games, hardware, and accessories across Europe experienced a significant surge last month, primarily driven by the highly anticipated release of The Legend of Zelda: Tears of the Kingdom. Approximately 10.6 million digital and physical games were sold throughout Europe during May 2023.
Compared to May 2022, game sales saw an impressive 33% increase, largely attributed to the overwhelming success of The Legend of Zelda: Tears of the Kingdom, which outsold its closest competitor, Hogwarts Legacy, by more than 2.5 times. In just three weeks, Zelda became the third best-selling game of the year in Europe, only trailing behind FIFA 23 and Hogwarts Legacy.
Hogwarts Legacy secured the second position, experiencing a substantial 321% increase in sales from the previous month due to the release of its PS4 and Xbox One versions. PS4 accounted for 71.5% of sales, Xbox One for 11.7%, and the rest were on current-generation systems and PC. Among the top 20 games, the only other new release was Lego 2K Drive, ranking at No.19.
The Nintendo Switch reclaimed its position as the leading console in Europe, surpassing the PS5 in May. The release of The Legend of Zelda: Tears of the Kingdom contributed to a remarkable 39% rise in Switch sales compared to the same month in the previous year. The PS5 settled for the second spot but still experienced an 81% increase in sales compared to May 2022. Xbox Series S and X ranked third, with sales down 16% compared to the previous year.
European markets, excluding Germany and the U.K., witnessed an overall 40% rise in games console sales, totaling approximately 429,000 units sold over the previous year.
In terms of peripherals and add-on products, the sale of accessories and toys-to-life figures soared by 30% year-on-year, with 1.3 million units sold across Europe last month. The PS5 DualSense controller remained the top-selling accessory, followed by the Nintendo Switch Pro Controller. The Switch Pro Controller experienced a remarkable 530% surge in sales following the release of The Legend of Zelda: Tears of the Kingdom. Additionally, a special edition Zelda Pro Controller sold out globally.
1.35 million points cards and wallets were sold, indicating a 2.7% increase compared to May 2022. The PlayStation Store Wallet Top-Up Card remained the best-selling item in this category.
1. The Legend of Zelda: Tears of the Kingdom*
2. Hogwarts Legacy
3. FIFA 23
4. Star Wars Jedi: Survivor
5. Grand Theft Auto 5
6. Far Cry 6
7. NBA 2K23
8. Dead Island 2
9. Mario Kart 8: Deluxe*
10. Tom Clancy's The Division 2
11. Red Dead Redemption 2
12. Metro Exodus
13. Call of Duty: Modern Warfare 2
14. Mortal Kombat 11
15. Dead Island: Definitive Edition
16. Grand Theft Auto Online
17. Assassin's Creed: Valhalla
18. Minecraft: Switch Edition*
19. Lego 2K Drive
20. Lego Star Wars: The Skywalker Saga