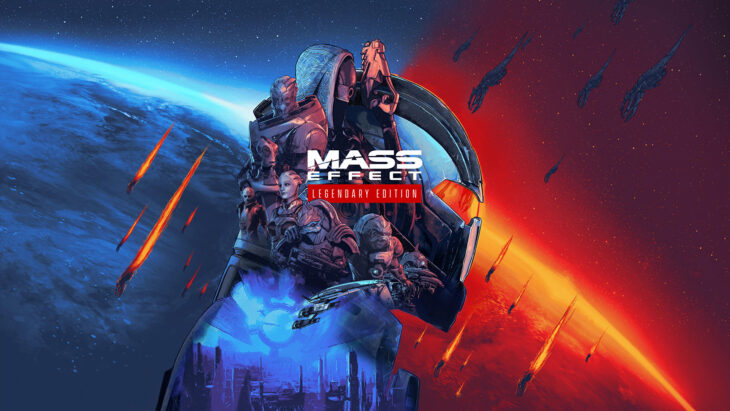 Mass Effect Legendary Edition came along at the end of last week to boot Resident Evil Village out of the top spot. The collection is beloved by many, and there was no doubt that it would sell well on its launch weekend.
Mass Effect Legendary Edition is a package of the first three Mass Effect games, but all have been remastered so that they look as good as possible on modern consoles and PC. The PS4 version of the game sold best with 68 percent of all copies sold. However, the game still sold less than half of what Resident Evil Village did the week before. Once digital sales have been accounted for, this could change.
Capcom's latest outing in the Resident Evil series is still holding strong in second place, with sales down by 59 percent week-on-week. A very respectable drop for such a big name title.
Up nine places to third this week is Spider-Man: Miles Morales. Most copies sold, 88 percent, were for the PS5, which ties in with the UK getting a little more PS5 console stock into retailers. The game is often bundled with the console as it shows off just how impressive the visuals can be, it's also more acceptable as a game for children to play.
Assassin's Creed Valhalla got a boost from the PS5 restock too. Sales of the PS5 version of the game were up by 224 percent week-on-week, while PS5 copies of Call of Duty: Black Ops Cold War were up 49 percent, benefitting from this influx of stock as well.
Subnautica: Below Zero finally launched for consoles last week. The game has been available on PC in early access form for some time, but now it finally has a physical component for users to purchase. 46 percent of all copies sold were for PS4, 36 percent for Xbox One, and 17 percent for PS5. A double pack with the first game and Below Zero for Nintendo Switch reached thirty-eighth place in the chart.
While no Switch games are in the top five, positions six to ten in the chart are all Switch exclusives. New Pokemon Snap saw quite a dramatic drop from second to tenth as sales sharply fell by 66 percent week-on-week.
Outside of the top ten, State of Decay 2 made a return to nineteenth place thanks to an Argos sale. Returnal has fallen even further to twenty-seventh with sales down by another 26 percent week-on-week. This is likely to be due to its PS5 exclusivity though.
The top ten best-selling games for the week ending May 15, 2021 were as follows.