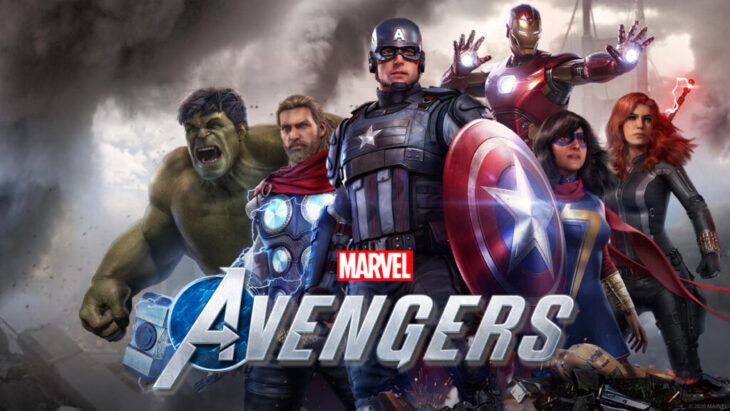 In this week's UK game sales chart there are three brand new entries fighting for the top spot. Marvel's Avengers from Square Enix comes out on top though.
Marvels' Avengers was developed by Crystal Dynamics, best known for the recent Tomb Raider reboot trilogy. The game has sold almost exactly the same number of physical copies as Shadow of the Tomb Raider at launch, with the latest game only selling 2 percent more. However, many more copies are expected to have been sold online, given the game's focus on online functionality.
The last mainstream Marvel game, Marvel's Spider-Man, saw way more sales, despite being a PlayStation 4 exclusive. Marvel's Avengers sold less than one third of what Marvel's Spider-Man did when it launched in 2018, at least in terms of physical sales.
There's also the fact that Marvel's Avengers arrives right at the end of a console generation. With the PlayStation 5 and Xbox Series X on the horizon, it's no wonder that physical sales are slightly down. There's also a lot of uncertainty about whether or not free upgrades for next-generation consoles will be given.
Finally, the game is also a game-as-a-service, meaning that its success is almost certainly going to be determined over time, not in the launch sales.
Second place sees Activision's Tony Hawk's Pro Skater 1 + 2 debut in the chart. This remaster of the first two Tony Hawk's Pro Skater games has been met with very positive reviews. Compared to the last entry in the series, Tony Hawk's Pro Skater 5, the game sold 488 percent better.
Rounding off the top three is NBA 2K21. Week one sales are down 37 percent compared to NBA 2K20. However, in order to get a free upgrade for next-generation consoles, owners needed to purchase a £100 version of the game, which may have put many off of buying it until they can get their hands on a next-generation copy.
The only other game of note in the top 40 is The Witcher 3: Wild Hunt. The game has been confirmed for PlayStation 5 and Xbox Series X, which has seen aisles boost by 237 percent week-on-week, landing it in eleventh place.
The top ten best-selling games for the week ending September 5, 2020: