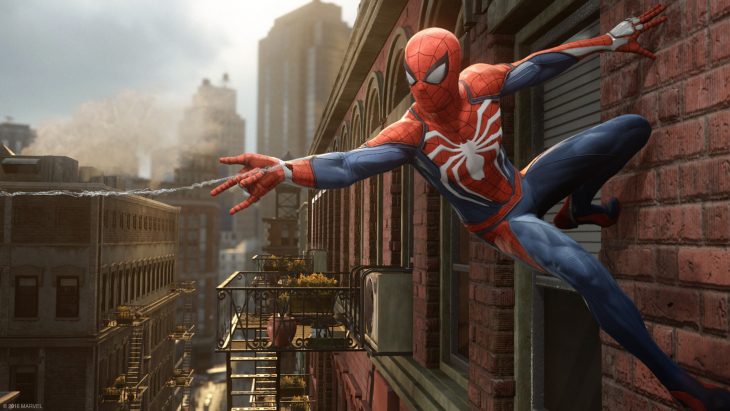 Vice President and Executive Editor of Marvel Digital Media, Ryan Penagos, has informed that Insomniac Games' PS4 exclusive Spiderman game will release in 2017, however Insomniac Games did not confirm this, later writing in Twitter that no release timeframe has been announced.
This news comes from a livestream which was recorded by Reddit user GamingSince95. Penagos revealed that there's even more on the way for 2017 for Marvel games such as Spiderman coming to PS4, and Marvel Vs. Capcom: Infinite coming to PS4, Xbox One, and PC.
Insomniac Games' Spiderman title was announced at E3 2016, but there have been no details on its release date from the developer, Sony, or Marvel since then. Given that the new movie, Spiderman Homecoming, will hit cinemas in July, it's reasonable to expect the game to release within or around the time of that month. The new movie follows a new story set within the MCU (Marvel Cinematic Universe) alongside the Avengers Civil War storyline, including Iron Man in some scenes.
Spiderman Homecoming is said to feature a completely original story, set at a point in Peter Parker's life when he's experienced as Spiderman. This means players can expect to have advanced web-slinging and fighting skills, unlike games set early on in Parker's career as the hero.
Gameplay mechanics looks to include parkour, combat, and utilising the environment, which most likely means web-slinging around New York. In the past Spiderman games have been very hit and miss, with many avoiding the web-slinging mechanic entirely, as it's hard to implement this system into a game with such a high skyline. Spiderman 2 on the Playstation 2 was the last Spiderman game to truly master web-slinging, with later games such as Spiderman: shattered Dimensions avoiding it entirely.
Another Marvel game set to release this year is the new Episodic series for Guardians of the Galaxy from Telltale Games. Much like with the new Spiderman Game, a new movie, Guardians of the Galaxy 2, is set to hit cinemas this year also. There was a time when movie-tie in games were dreaded because they were developed under stringent timelines that didn't allow enough time for developers to polish their games. Now however, it looks like Sony and Marvel have learned from the past, with these later games being given years to allow for development and polish.