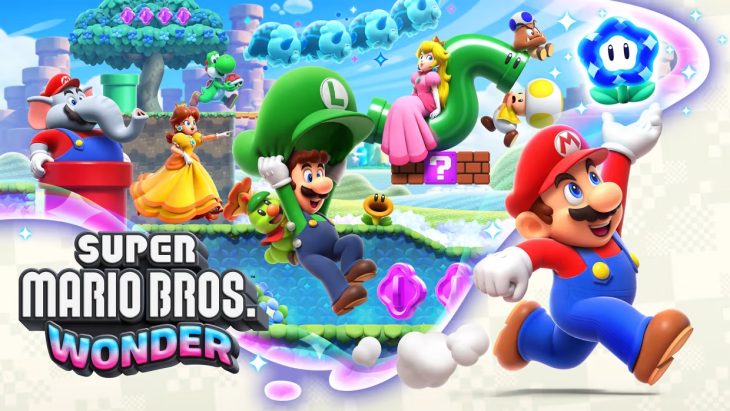 Super Mario Wonder remains on top of the UK Boxed Sales Chart for a third week in a row. Spider-Man 2, a PlayStation 5 exclusive, dropped one spot to No. 3 with a 40% decrease in sales, swapping places with EA Sports FC 24.
A relatively quiet week, Robocop: Rogue City is the only new entry in the top ten, debuting at No. 4. Other new titles for the week, including Star Ocean: The Second Story R, EA Sports WRC, and Warioware: Move It! are on the charts, but not in the top ten.
Recent release Assassin's Creed: Mirage fell again, dropping three spots to No. 8, but the largest decline comes from Metal Solid: Master Collection Volume 1. Last week the re-release was No. 4, but this week it had an 85% drop in sales, falling to 30th place. Sonic Superstars Collection, the other large release in October, fell from No. 15 to 26.
Within the top ten, Nintendo Switch titles made the biggest moves, with Mario Kart 8 Deluxe, Minecraft (Nintendo Switch), Nintendo Switch Sports, and Animal Crossing: New Horizons all gaining ground from last week. Animal Crossing was the big winner, with a 34% jump in sales shooting it up 4 spots, from 14th to 10th place.
Two titles saw huge increases due to sales, notably The Dark Souls Trilogy, gaining 106%, this time thanks to the Xbox One. A sale on the Nintendo Switch benefited Lego 2K Drive with a 147% jump in sales.
Finally, it's worth noting the ongoing success of Hogwarts Legacy, now available across current and previous console generations. Gaining two spots this week, from No. 8 to No. 6, the best-selling Harry Potter game of all time has remained on the charts every week since its release in February.
Below are the best-selling boxed video games in the UK for the week ending November 4, 2023.