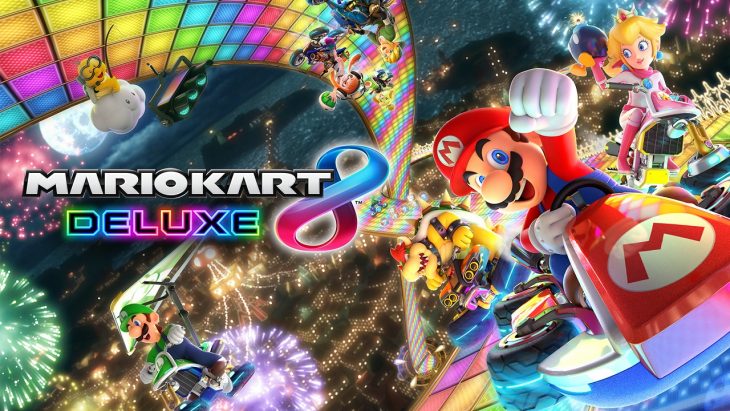 Thanks to Black Friday sales promotions, Mario Kart 8 Deluxe has managed to top the UK physical retail sales chart for last week.
The game is a Switch exclusive and generally comes packaged with every Nintendo Switch console. Last week, sales for it soared by 567 percent week-on-week and resulted in two million copies selling, which is almost entirely down to a Black Friday promotional bundle.
The previous top seller, Pokémon Brilliant Diamond, dropped to sixth place with sales down by 57 percent week-on-week. The counterpart to that release, Pokémon Shining Pearl, fell to eleventh from second the previous week, with sales down by 58 percent week-on-week. This shows at least some consistency between the two Pokémon remake titles, and with combined sales, they'd be in third place in the chart.
This chart doesn't account for digital sales, meaning overall sales data won't be nearly accurate in the grand scheme of things. Physical sales were pretty weak this year, and that's almost certainly down to the shift towards digital that's been happening over the last few years. UK boxed game sales were down 10 percent year-on-year for the Black Friday period, indicating that fewer than 100,000 boxed games were sold.
FIFA 22 also benefitted from Black Friday, with sales up by 145 percent, and so too did Minecraft Switch Edtion, with sales up by 258 percent week-on-week. Interestingly, Call of Duty: Vanguard sales stayed relatively flat, which is likely down to a lack of Black Friday promotions.
Many other games benefitted from Black Friday promotions, with consumers seeking out deals for the games that have been released this year were only just becoming cheaper or affordable during the sales period.
Outside of Black Friday promotions, Farming Simulator 22 managed to make it to thirteenth place in its debut week. The franchise has only gotten stronger over time, and this may be the most popular release to date.
The top ten best-selling games for the week ending November 27, 2021, were as follows.