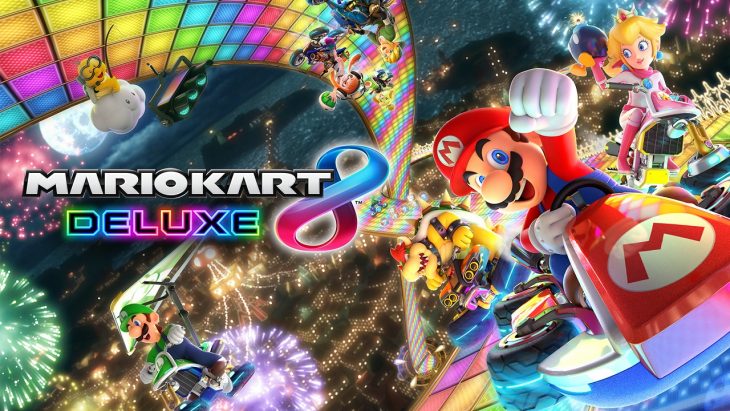 After weeks of new games topping the UK retail chart, Mario Kart 8 Deluxe has reclaimed the title once more this week.
Sales of the game jumped up by 24 percent week-on-week, moving it up from third place last week. This is in addition to the 10 percent increase the game saw the week previous. Both increases are likely to be a direct result of Nintendo's price drop of the standard Switch model. The devices are now £20 less, which is a move from Nintendo to make the difference between the base model and the upcoming OLED model seem much greater, and the latter therefore more premium.
Minecraft Switch Edition comes in second place, with sales up by 9 percent week-on-week, and Animal Crossing: New Horizons is in third, with sales up 17 percent week-on-week. Minecraft is a staple game for many people, and anyone buying a new Switch is likely to purchase it in a bundle.
Animal Crossing: New Horizons has probably benefitted from the recent Switch price drop, but news of an update and dedicated Nintendo Direct in October will also have helped to boost the game's sales.
Deathloop, which topped the chart last week, has fallen to fifth place with sales dropping by 82 percent week-on-week. As a PS5 exclusive, it doesn't stand much chance of remaining in the chart for long. There are also issues relating to the game's PC version, leading to a few complaints from fans.
Lost Judgement, a new release in the Yakuza spin-off series, debuted in fourth place. 62 percent of all sales were for PS5, 28 percent for PS4, and 10 percent on Xbox. Death Stranding: Director's Cut, a Playstation exclusive, debuted in eleventh place.
WarioWare Get It Together!, which reached first place when it launched, has dropped to tenth place now with sales down by 40 percent week-on-week.
The top ten best-selling games at retail in the UK for the week ending September 25, 2021, were as follows.